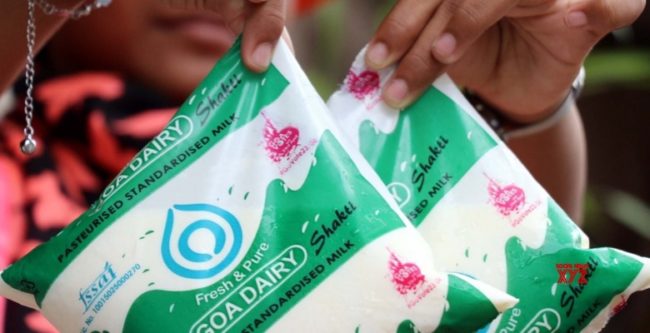 Goemkarponn desk
PONDA: Goa Dairy BoD and former Chairman Rajesh Faldesai today alleging irregularities in the functioning of Goa Dairy affairs, filed a complaint with Goa Dairy Administrator against Goa Dairy MD Anil Fadte demanding.
They demanded an inquiry be conducted against him, and he be suspended during the inquiry period.
When contacted, Goa Dairy Administrator Durgesh Shirodkar said he received a complaint and he would look into the complaint filed by Rajesh Faldesai.
Faldesai's complaint reminded Goa Dairy three-member administrative Committee that he had filed one complaint in July last month asking for inquiry concerning irregularities done by MD.
He had alleged irregularities in purchases of raw material made by MD for Nov 2020 to 31 March 2021 without following rules and keeping three administrative committee in the dark on it.
Faldesai said the Government's administrative committee to look administration of Goa Dairy should probe into goods and raw material purchases for cattle feed plants made by him by not following the norms. He said in the complaint that MD made purchases without giving charge of purchase section to separate officer.
Secondly, Rajesh Faldesai further pointed out that it is surprising to note that our cattle feed plant stopped in the first week of August for the non-availability of raw material such as cottonseed extraction.
"This is complete negligence on the part of Dr Anil Fadte. He failed to make raw material available for cattle feed manufacturing, leading to losses to farmers due to a reduction in milk production," Faldesai said.
He also requested to examine all correspondents made by him to RCS.
Administrator Durgesh Shirodkar said he would probe the matter.
Comment