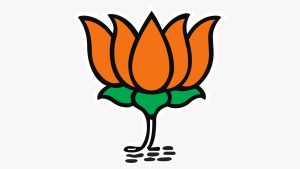 Goemkarponn Desk
PORVORIM: In a major move ahead of upcoming Lok Sabha polls, the BJP led government will undertake survey to ascertain the impact of various State and Centrall sponsored schemes in Goa.
The state cabinet that met under Chief Minister Pramod Sawant today resolved to conduct a Survey to study the impact of various Schemes/Programmes among the people of Goa.
For this purpose, the cabinet granted its nod to engage private consultant – M/s Corporate Chanakya Services Pvt. Ltd., New Delhi- for six months to conduct Public Opinion Survey and submit a report thereon.
The firm would be paid an amount of Rs 33 lakhs towards survey fee.
In yet another decision, the Cabinet approved Pattern of Assistance to release Non-Salary Grants/ Maintenance Grants to the Non-Government Aided Primary Schools imparting education in Konkani/Marathi medium of instruction.
In order to boost logistic related investment, state cabinet granted approval to Goa logistics and warehouse policy 2023.
The policy aims to promote environmental friendly commercial carriers by implementing free logistics and decarbonisation in transportation.
Cabinet also approved transfer of Government land in five villages of North Goa and three villages of South Goa for installation of a 4G Mobile Tower.
The state government of Goa has stopped offering subsidies on electric vehicles (EVs) from July 31, 2022. It is the first Indian state to do so.
The state had announced subsidies on EVs in December 2021. It was part of the Goa Electric Mobility Policy to promote the adoption of EVs. However, the subsidy was limited to a maximum of 3,000 electric 2-wheelers, 50 electric 3-wheelers and 300 electric cars.
According to a media report, applications from those who are eligible for the subsidy and have purchased the vehicle between December 16, 2021 and July 31, 2022, will continue to be accepted even after July 31.
Incentives offered by the Central Government under the FAME II scheme will continue
Comment