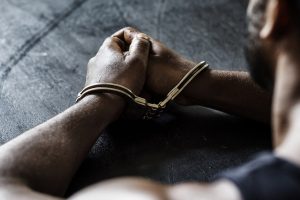 Goemkarponn desk
PANAJI: Panaji Police today have arrested a West Bengal native in a theft case involving cash and gold worth ₹ 45 lakhs.
Addressing a press conference, SP North Goa Nidhin Valsan, the Panaji Police and West Bengal Police in a joint effort have arrested Suredar Chettri (31) for his involvement in various cash and gold theft cases in Goa.
He further said that Panaji Town Police Station through their meticulous planning and intelligence collected the information through CCTV footage and through mobile surveillance managed to trace the unknown suspected person and his identity who is native of West Bengal.
"We also used a fake Instagram account with the help of a girl. During the chatting, the accused revealed the location and accordingly he was arrested," said Valsan.
The SP said that the accused person effected entry into the house of the complainant and committed theft of the Gold and Diamond Jewellery and case of Rs 5 lakhs, all W/Rs 40 to 45 laks approximately.
Valsan said that an offence was registered under U/sec 380, 454, 457 IPC and investigation was taken up.
He said that a team led by PSI Sanket Pokhare was sent at west Bengal and with the help local Police from west Bengal apprehended accused Suredar Chhetri R/o Laxman Line to Bandhain Line Chaupara Tea Garden, Kalchini, Jalpaiguri, West Bengal from Siliguri Railway Station junction.
"Further we obtained his transit remand of arrest from Addl. CJM Siliguri, accused was brought to Goa and further produced before JMFC Panaji and remanded for 8 days Police custody" he added.
He said that the Panaji PS team along with accused visited Goregaon, Malad, Mumbai and recovered the part of the stolen property.
Comment