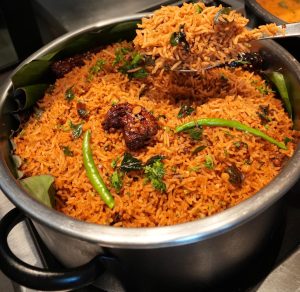 Goemkarponn Desk
PANAJI: The highlight of the third G20 Development Working Group Meeting, besides the crucial topics to be discussed, is the carefully curated menu that will showcase the rich and diverse flavours of Goan cuisine.
The delegates are in Goa to discuss about global and sustainable development issues as part of the meeting from May 9 to May 11.
The idea is to give the delegates a feel of Goa through its Goan food, spices and flavors to enrich their experience as well as to promote the humble Goan fish curry and rice.
The menu has dishes that have notes of various flavours and Goan elements like the vinegar, toddy, organic and local vegetables, coconut and Indian spices in their unique way to enhance the food tasting experience here.
Chef, Vikash Morolia, revealed that various factors were taken into consideration while curating the menu."India is a diverse land and people coming from across the world should taste the flavors of Goan food, and also understand its cultural significance.
The chefs have also kept in mind dietary restrictions and allergies of the delegates while curating the menu," he said.
Special arrangements like marking dishes of intolerances, like, soya, mustard, lactose, and others are being strictly followed. A representative has been tasked with the responsibility of explaining to the delegates the menu and the dishes in detail.
The abundance of coconut in the coastal region, heavily influences the food which is evident through the dishes. Mutton Xacuti, vegetable foogath, Goan dal masala and paneer balsa along with other Goan dishes will be served to the delegates.
The Canja de Galina (chicken soup with Portuguese influence), paneer peri-peri, chana-ros, and Bindi masala will also feature on the menu.
The popular Chicken Cafreal and Malvani Fish Curry, will also be served to the delegates. Khatkhatem, is yet another delicious Goan stew to be served here. There will also be a live demonstration of Kingfish made with Goan spices to showcase a thorough Goan feel.
To end the meal on a sweet note, For desserts too, there are several traditional Goan sweets on offer, such as Mangane, Doce de Grao, Serradura, Bebinca, and Dodol, each made with ingredients such as coconut, rice flour, jaggery, and dal.
These popular and much loved dishes represent the unique blend of Indian and Portuguese cuisines that are prevalent in the region due to its colonial history.
Comment