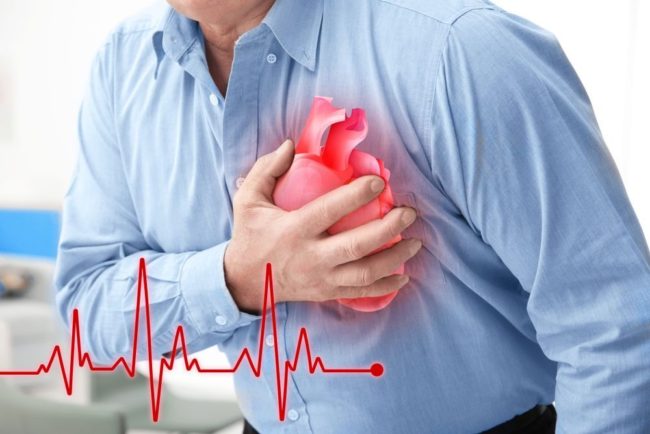 Panaji: A State-wide research study conducted by volunteers of social forum Goemcho Goenkar along with cardiac specialists and experts from Healthburg Multispecialty Hospital and Raksha Hospital, Mumbai led by Dr Pranav Kabra – cardiac specialist and diabetologist, and six other doctors, along with other medical practitioners, consultants and paramedics has revealed that the incidence of heart disease in Goa has increased by more than 30 per cent in the last two years.
The year-end, state-wide survey was part of Project Goemcho Goenkar's various social activities and was conducted in the month of December 2020, wherein medical histories of nearly 2850 persons across the state were sampled and analyzed, said a spokesperson for Goemcho Goenkar.
Dr Pranav Kabra (MD) was assisted by Dr Ashish Purohit (MD, Medicine), Dr Sufiyan and Dr Gausiya who conducted the survey and prepared the inputs for the report of Goemcho Goenkar.
According to Dr Pranav Kabra who authored and settled the final report of the survey, due to the lockdown in March, April and May many Goans were leading a sedentary life, with reduced physical movements.
However, consumption of alcohol and smoking increased during the same period due to financial stress or loss of business. Due to this factor, the incidence of heart disease among Goans has greatly increased in the last 8-10 months.
While last year, Covid-19 related deaths were on top of the list, most people who succumbed to Covid-19 infection also had diabetes or heart disease or both.
The majority of deaths were either due to cardio vascular ailments, diabetes or alcoholic liver diseases – all eventually connected to alcohol consumption, smoking and heavy intake of non-vegetarian food.
According to media reports, people dying from accidents every year in Goa is as low as 10-15 percent, followed by cancers and respiratory tract diseases at 6 to 10 percent.
Heart disease is the main killer, while cancer is also becoming a dreaded disease in terms of number of annual deaths, Dr Kabra said.
Most of these diseases are linked with lifestyle traits and obesity and doctors in the state have been insisting that obesity is a significant and growing disease amongst Goans, terming it a silent killer alongside diabetes.
Reports show that the percentage of women in Goa who are overweight or obese is 27-34 percent and growing, as compared to India's average of 14.8 percent.
The percentage of Goan men who are obese or overweight is 21 to 25 percent as compared to India's national average of 12.1 percent.
The most alarming fact is the percentage prevalence of heart disease in youngsters in Goa is growing at an exponential pace and the number of heart-attack cases among 30-40-year-olds in the coastal state has increased almost 32-35 percent Dr Kabra's team found out.
The frequency of coronary heart disease in young Indians is 15-18% higher than in any other population group globally and Goa is on the top of the list.
Comment