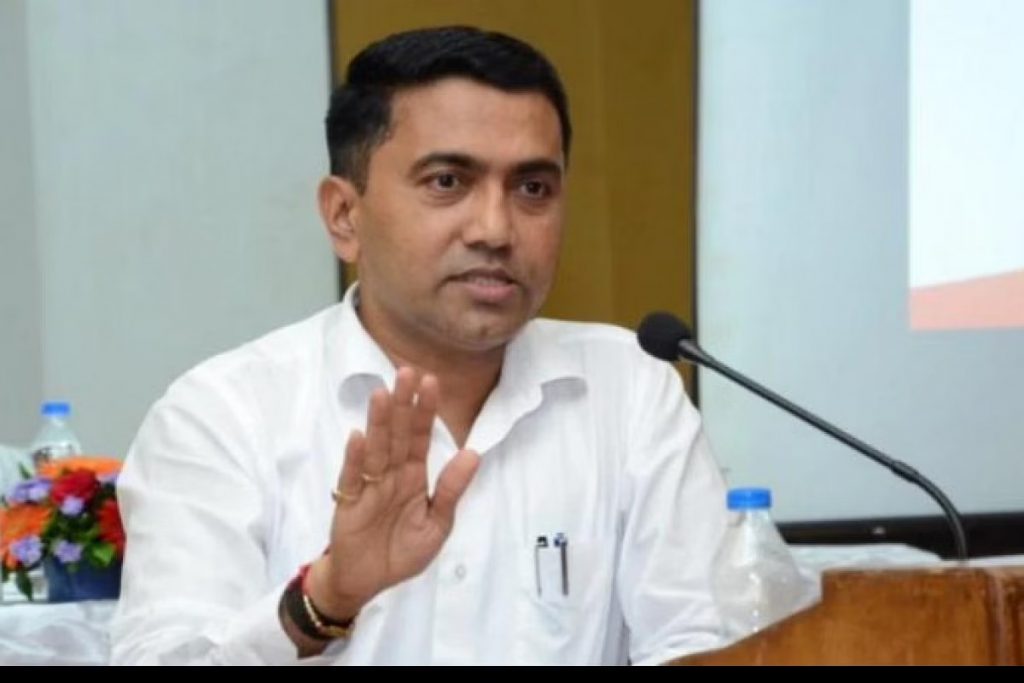 Goemkarponn desk
PANAJI: Chief Minister Dr Pramod Sawant said education and IT should be integrated and that in the next 5 years, Goa will develop a good IT culture in State.
"Education along with IT should be integrated. The integration will bring an IT culture to the State. In the next 5 years, we will see that good IT culture will develop in the State," said CM Sawant.
He further said that the state government is severe on Information Technology, and the government is looking to promote this industry.
"We have already started the process of Har Ghar Fibre; IT should be promoted in Goa on a large scale; we are giving various incentives to the startup of IT in Goa so that there is a boost," he said.
Sawant said that IT culture in the State of Goa has already begun, and the government is giving it a boost regarding tinkering lab, robotics and coding.
Sawant said that the government has already disbursed funds to various startups in 100 days and shows the government's commitment to this industry.
"It's satisfying that the IT policy 2018 and Startup policy 2017 on implementation have provided and approved approximately Rs 180 crore of financial incentives for certified Goan startups, and approximately Rs 1.47crore has been awarded under the Goa Startup policy.
"The plans of upscaling the connectivity and infrastructure in the State are already in motion, as well as the setup of various other incubation cells to encourage healthy startup investments to motivate promising young entrepreneurs," Sawant said.
CM further said the state government intends to provide all support for the startup ecosystem in the State. This mega event will boost the startup ecosystem in the State. It is time for us to work to make the startup ecosystem in India to be the best in the world.
"My vision is to make Goa state top in the startup ecosystem in 2025. At present, we are in the fourth State in India; he also added that it is not for the IT sector, but in other sectors also the Goa government will give its whole support," he added.
Comment