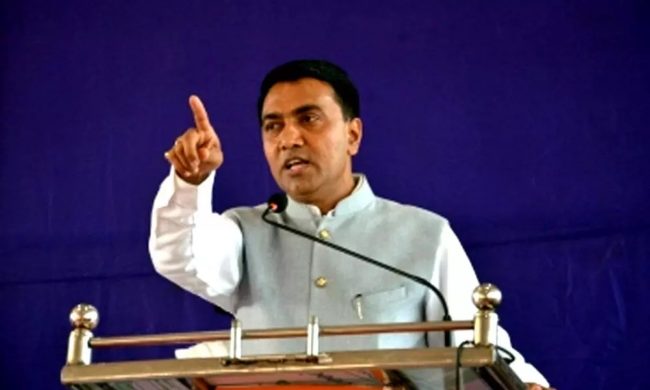 Goemkarponn desk
PANAJI: Chief Minister Pramod Sawant has informed that the state government is contemplating bringing an anti-conversion law and that a legal team is studying the matter.
"Those people who are involved in religious should not be left scot-free; a legal team is studying the matter, and if necessary, the state government will bring an anti-conversion law in the state," said CM Sawant.
He further said that Goa is a progressive state, and we want to move ahead. It is my right to stop such activities as illegal conversions as the Chief Minister.
"I am not focusing only on Hindutva, but on the history of Goa. I am not differentiating between minority and majority communities. We have to move forward," he said.
Sawant said that there was a need to preserve the culture of Goa, and it was his responsibility. Also, we need to pass on the history of Goa to the next generation.
"If someone files a complaint, he/she should get justice. At present, the law in this regard is weak; hence if any change is needed, we will bring it. My legal team is studying the matter," Sawant said.
Stating that forceful religious conversions won't be tolerated in Goa, Chief Minister Pramod Sawant had earlier lauded the police for arresting Dominic D'souza, who had been accused of carrying out such activities.
"People should come forward against such acts and report, so it can be stopped," Sawant said, referring to the arrest of Christian Pastor Dominic D'Souza on the charges of religious conversions.
Dominic D'Souza and his wife Joan were booked under the Drugs, and Magic Remedies (Objectionable Advertisement) Act for allegedly using magic to convert people.
Comment