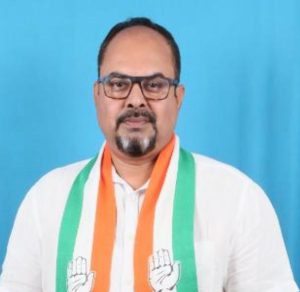 Goemkarponn Desk
MARGAO: Hundreds of sachets of Gutkha strewn on Colva and Calangute Beaches and Piles of Garbage collected during the Beach Cleaning drive undertaken as a part of India's G20 Presidency has once again confirmed that there is complete collapse of Law and Order and scam in Beach Cleaning Contract. BJP Government under Chief Minister Dr. Pramod Sawant is promoting Gutka Mafia in Goa, charged Congress General Secretary Moreno Rebelo.
Reacting to the event organized by the Union Ministry of Environment, Forest and Climate Change, the Union Ministry of Earth Sciences, the Department of Environment and Climate Change, the Goa State Bio Diversity Board and the Goa State Climate Change Cell on Sunday 21st May 2023, Moreno Rebelo stated that "Mission Total Commission" of the BJP Government has completely ruined the beautiful State of Goa.
BJP Government is spending almost 35 crores on the Beach Cleaning Contract. Unfortunately Piles of Garbage is found on the Beaches every time when a Beach Cleaning Drive is undertaken by NGOs and other Social Organisations. This happens because the Contractor is not doing his job satisfactorily, claimed Moreno Rebelo.
There is a complete ban on Sale and Consumption of Gutka in the State, but Gutka Sachets were found in large quantity on the Beaches. This exposes that the Health Department is in connivance with the Gutka Stockists in Goa. BJP Government is all out to finish the Young Generation, said Moreno Rebelo.
It is a shame that the G20 Presidency had to undertake the Beach Cleaning Drive in Goa when the Government is spending crores of Rupees on the Beach Cleaning Contract. Tourism Minister Rohan Khaunte should feel ashamed of the fact that noted Comedian Bharti Singh in a way exposed the failure of the Government to maintain the Beaches in Goa, stated Moreno Rebelo.
Comment