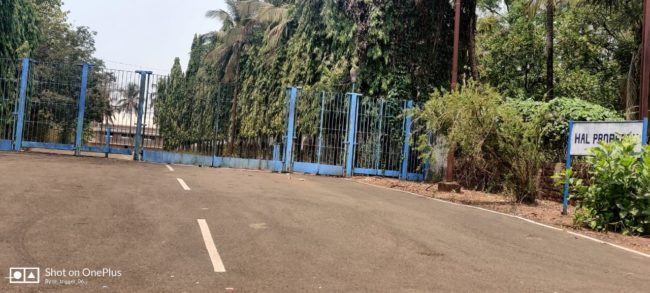 Goemakrponn desk
BHUIPAL (SATTARI) – The COVID19 pandemic has seriously affected the total production of the ACGL project at Bhuipal for the last two years.
This has had a direct impact on many small scale industries operating in Honda and Pissurlemas and many families.
In last pone year, several small businesses have closed down, which has affected the locals. This has against put a question mark on the employment in Honda area.
In the last two years, the pandemic has hit the state badly and once again, people have become unemployed. It has adversely affected many small scale industries. A similar situation has arisen in Honda, and Pissurlem industrial establishments are being set up in the taluka.
The ACGL's production has fallen sharply over the past two years.
The company's work has been affected by the lack of demand for the product globally, sources said.
The number of unemployed increased
According to the information received, several small businesses operate in these two industrial estates of Honda and Pissurlem.
Similarly, the government's revenue collection through these industrial estates is now gradually declining, and it is high time the government pays serious attention to this.
Meanwhile, with many small businesses closing down, the problem of unemployment is getting worse.
The less educated unemployed had the opportunity to get a good job here, but today, the situation is grim.
Ongoing businesses are closed, it is becoming difficult to find employment
Impact on the economy.
The Honda area was once a fast-growing area due to mining companies operating around it. Now with mining also shut down for two years, the economy has received a jolt.
The COVID period has affected the industries in the surrounding area.
Comment