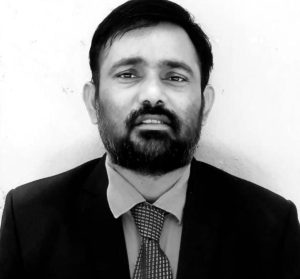 Goemkarponn desk
PANAJI: As we draw closer to the end of 2022, it's time to take stock of your investment portfolio while preparing for the New Year. The year gone by was full of uncertainty which stoked volatility in the stocks as well as in the fixed-income space. On the one hand, increasing geopolitical tensions amid high inflation took a toll on the equity market; continuous rate hikes to tame inflation took investors on a roller-coaster ride.
However, if you want some stability, there is one investment avenue you may consider — dynamic bond funds. A flexible category of debt funds with an aim to ride on the interest rate volatility through active duration management, dynamic bond schemes match your risk appetite and enable stable returns.
A dynamic bond fund could potentially be an optimal solution to earn stable returns across seasons as such schemes maintain a modified duration in the range of 1-10 years. For taking duration calls, some fund houses rely on in-house models to keep human bias at bay. This means that the duration of the bonds in the portfolio is managed dynamically, allowing fund managers to leverage interest rate movements and generate optimal returns.
In an increasing interest rate regime, fund managers reduce the bond duration, and vice versa, thus ensuring that your investment remains stable and robust across market cycles. In terms of fund category, the scheme has its own unique niche as it aims to invest across all durations, including liquid, ultra-short, low and short duration, as well as medium, medium to long and long duration, thus benefiting from the pros of each category. This makes dynamic bond funds an all-weather debt investment category, as well as the best way for you to round up your investments for the year.
Moreover, the product construct of Dynamic Bond Fund ensures investors benefit from all interest rate scenarios. Among the various offerings in this category, ICICI Prudential All Seasons Fund is one of the consistent performers. When it comes to taking duration calls, the fund follows an in-house model to ensure the best outcome and keep human bias at bay. Investors should have a minimum investment horizon of at least three years and more when investing in this category.
— Jay Prakash Uadav, Mutual Fund distributor, Goa
Comment