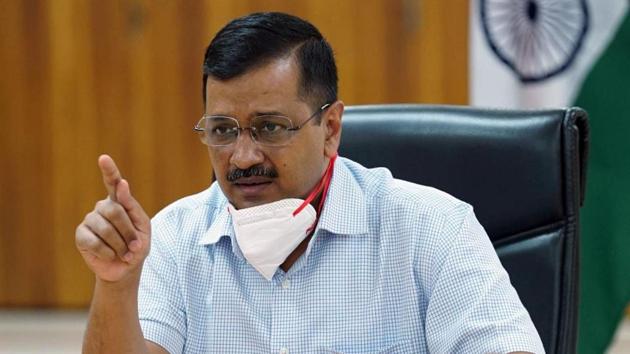 Goemkarponn Desk
PANAJI: Aam Aadmi Party (AAP) National Convenor Arvind Kejriwal today has rolled out another set of doles before the upcoming assembly elections, this time to taxi operators promising them of forming corporation for taxi and auto.
He also said that the Aam Aadmi Party is on a mission to decimate the Bharatiya Janata Party and the opposition Congress in Goa.
Reaching out to taxi unions, a major part of the society in Goa due to tourism, Kejriwal assure them that if AAP comes to power, he will ensure taxi drivers are rightfully represented in the new form of governance.
"Taxi people from Goa told me that politicians here call them 'taxi mafia'. They feel insulted. They are not being heard… If our government is formed in Goa, we will form a corporation in which barring 1-2 officers, the rest will be taxi drivers," Kejriwal said.
Kejriwal also announced a corporation for taxi and auto rickshaw operators and assured to challenge the High court verdict against taxi operators in supreme court.
"Every time I announce something, Sawant sahab announces something related to it next day. Today, I have announced for Taxikars of Goa, tomorrow you might see a similar announcement from him." said Kejriwal
He also said that all expenses of taxi operators meeting with accident will be taken by Government.
Furthermore, the AAP chief assured that if a taxi driver meets with an accident, the government will pay for her/his entire treatment.
"Taxi drivers will decide the fare, how many times the fare should be increased in a year, etc. If an accident happens to a taxi driver, the Goa government will pay the entire cost of the treatment," Kejriwal, who is also the Delhi Chief Minister, said
Comment