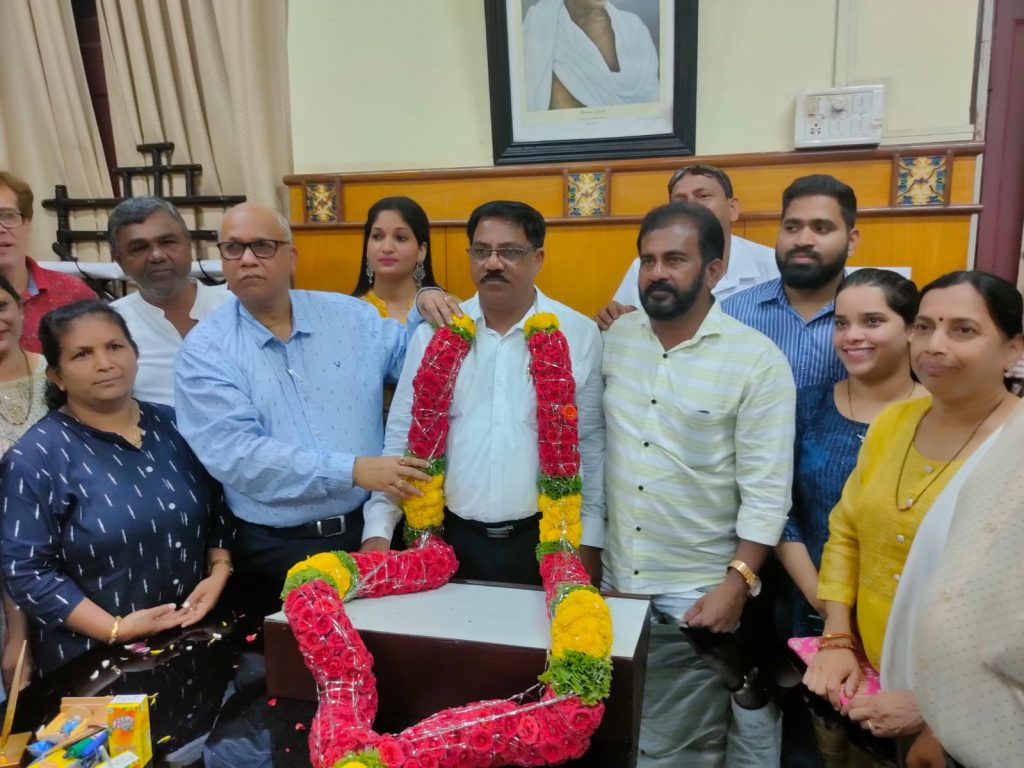 Goemkarponn desk
MARGAO: Councillor Damodar Shirodkar from Digambar Kamat led panel has been declared unopposed by the Chairperson of the Margao Municipality Council (MMC).
The elections for the top post were scheduled for 11 am this morning. However, with no nominations from the opposition panel, Shirodkar was elected unopposed.
Opposition Panel Councillor Ganashyam Shirodkar also extended his compliments to Damodar Shirodkar for being declared unopposed. Ghanshyam said all the 25 councillors should work as a team in the city's interest.
Ghanshyam asserted that he would have won the election ring if it had been held under a secret ballot.
Ghanshyam said he would have this time got the support of 17 councillors if the government had not come out with the Ordinance to hold the election by show of hands.
Earlier, the ruling party faced embarrassment after its candidate suffered a defeat at the hands of Goa Forward-backed Independent Ganashyam Shirodkar by 15-10 votes due to cross-voting by five BJP-backed councillors.
The new Ordinance would have been first implemented to elect the Chairperson of Margao Municipal Council, where the ruling party faced embarrassment last month as their candidate was defeated by an independent in secret voting.
Goa Forward chief Vijai Sardesai took to social media on Sunday to announce that the party will abstain from voting in the ensuing polls for the MMC Chairperson's post, but not before slamming friend-turned-foe Digambar Kamat for murdering democracy to satisfy his greed.
Comment