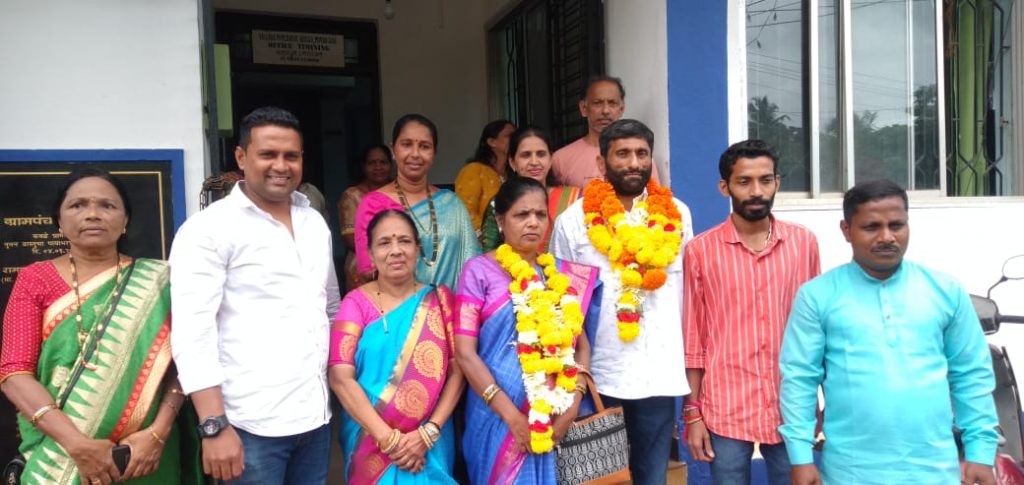 Goemkarponn desk
PONDA: In Ponda Taluka, many sarpanches and Dy Sarapanches were elected unopposed, while in Curti-Khandepar, it was held by voting.
Though Panchayat Elections are not on party lines, the results for Sarpanch and Deputy elections gave some hope to MGP in Ponda Taluka, where only single MLA Sudin Dhavlikar was elected last assembly election.
Panchayat Results show that MGP-backed panels were elected on 10 Panchayats while BJP-supported 9 panels were elected on Sarpanch and Deputy posts.
MGP fully dominated at Marcaim with winning panels on all six Panchayats, while it also managed to get 3 Panchayats at Priol and one in the Ponda constituency, thus showing existence.
On the other hand, BJP fully dominated all four Panchayats in Shiroda, while four Panchayats at Priol and one in Usgao Ganjem fall in the Valpoi constituency but comes under Ponda Taluka.
Out of 19 Panchayats, total of 11 Sarpanch elected were Male, and 8 were female (six posts were reserved for women).
Total eight women Sarpanch in Ponda Taluka were elected.
The Sarpanch post was reserved in 6 Panchayats for women in Ponda Taluka, namely Kavlem, Shiroda, Veling Priol, Verem- Vagurme, and Wadi Talavalim.
Besides this, two women, Sarpanch, were elected on Querim and Durbhat Adpoi Agapur; thus total went to 8.
Total 19 Panchayats in 4 constituencies of Ponda Taluka.
Sarpanch and Deputies:
Veling Priol Cuncoliem
Sarpanch – Harsha Gaude
Deputy – Naik
Tivrem Vargao
Sarpanch – Jayesh Naik
Deputy – Sumitra Naik
Bethki Khandola
Sarpanch – Vishant Naik
Deputy – Sanjeevani Talekar
Vere Vagurme
Sarpanch – Shoba Perni
Deputy – Babu Gaude
Bhoma Adkona
Sarpanch – Damodar Naik
Deputy – Shaila Naik
Volvoi
Sarpanch – Vinayak Vengurlekar
Deputy – Mithali Shet
Querim
Sarpanch – Trupti Naik
Deputy – Sulaksha Zaimi
Curti Khandepar
Sarpanch – Naved Tehsildar
Deputy – Wilma Pareira
Kavlem:
Sarpanch – Manuja Naik
Deputy – Sushant Kapileshwarkar
Bandora
Sarpanch – Sukanand Kurpaskar
Deputy – Chitra Fadte
Kundai
Sarpanch – Survesh Gaude
Deputy – Ujwala Naik
Durbhat Adpoi Agapur
Sarpanch – Kshipra Adpoikar
Deputy – Shivdas Gaude
Wadi Talavalim
Sarpanch – Vasundara Sawant
Deputy – Dilesh Gaonkar
Marcaim
Sarpanch – Shailendra Panajikar
Deputy – Sandhya Naik
Bethora Nirankal Konshem Kodar
Sarpanch – Umesh Gaude
Deputy – Chandraprabha Salelkar
Shiroda
Sarpanch – Mugdha Shirodkar
Deputy – Sunil Naik
Borim
Sarpanch – Domnic Vaz
Deputy – Kiran Naik
Panchawadi
Sarpanch – Leena D'Costa
Deputy – Paulo Gudinho
Usgao Ganjem
Sarpanch – Narendra Gaonkar
Deputy – Sangita Dohifode
Comment