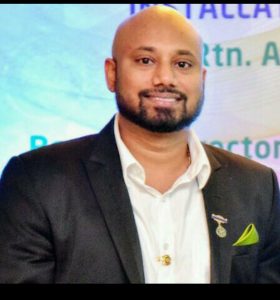 Human psyche often creates hassles when it comes to building wealth. Given the factors like volatility, corrections, consolidation and steep surge in the valuation of the underlying asset, it is typical human investment behaviour to follow a herd mentality. But the reality is that emotions-driven decisions often result in wealth erosion and not creation.
For instance, when the stock market surge beyond the fundamentally supported levels, investors turn greedy. Either they keep investing fresh sums in the fear of missing out on the rally or remain invested despite uncomfortable valuations. And when the tide turns and markets correct, investors turn nervous and indecisive. Rather than staying invested, they panic and proceed to redeem, thereby converting notional loss into real loss. All of these results in a bad investment experience. Similar could be the case with other asset classes as well.
Such a situation can be prevented if one diversifies investment across various asset classes and remains calm during times of crisis, both which are challenging tasks. This is where multi-asset category funds prove to be a suitable solution provider. These are the schemes which are mandated to invest in three or more asset classes, each with a minimum exposure of 10%. Such a fund will typically have exposure to equity, debt, gold and several more.
A combination of multiple assets ensure investors do not face a roller coaster ride and risk is managed well as each asset class has a market cycle of its own. The presence of equity enables long-term wealth creation; debt brings stability while gold acts like a hedge against inflation. The allocation to each of the asset classes is basis the individual asset valuations. In effect, by investing in such a category fund, an investor can help circumvent his/her individual investment biases while remaining invested across asset classes.
ICICI Prudential Multi-Asset Fund, one of the oldest and the largest in its category, is known for its robust performance across market cycles. One may consider investing in such an offering to experience a happy investment experience.
— RUSSELL AARON DSOUZA, Founder, SMART INVESTMENTS, GOA
Comment