Goemkarponn desk
CANACONA: Stating as a last resort, the President of India, who is the Supreme Commander of the Indian Armed Forces, is approached; an organisation with the like-minded people 'Goyche Fudle Pilge Khatir', called for facilitating access to the devotees to celebrate the two annual Feasts at Anjediva Island.

In a letter addressed to the President of India, 'Goyche Fudle Pilge Khatir' convener Jack Mascarenhas pleaded with her Excellency, Smt Draupadi Murmu, in her capacity as Supreme Commander of Indian Armed Forces to allow access to Anjediva Island to celebrate the traditional Catholic Feast of Our Lady of Springs on February 02, 2023.
Mascarenhas further wrote, 'Anjediva Island located off the Coast of Canacona taluka of Goa in the Arabian Sea is currently under Naval jurisdiction.vLFir many centuries people of Goa has been celebrating feasts of Our Lady of Springs on February 02 and St. Francis of Assisi on October 04.'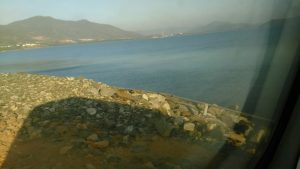 "However, since the Naval occupation of the Island a few years ago, access to the Church and Chapel being regularly venerated on the Island are denied to the devotees from Goa and Karnataka. Inspite of several attempts for the past many years, we did not get desirable access to the Island. We request your directions to the Indian Navy to facilitate access to the Anjediva Island to celebrate both Feasts, including the February 02 slated Feast of our Lady of Springs," they wrote.
It may be recalled that several devotees from Goa, including an Octogenarian Natividade De Sa of Canacona, had pleaded with the Seabird authorities to permit access to the devotees only twice a year to celebrate the traditional feasts at the oldest Church and Chapel on the Island.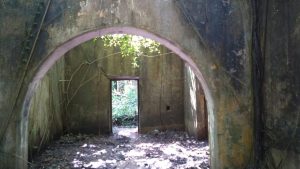 While Naval authorities declined the requests citing security concerns, even the requests made to Defence Minister the late Manohar Parrikar failed to yield any results.
According to sources, many residents were expecting to handover the request letter personally to the President of India, Draupadi Murmu, during her now cancelled visit to the State to inaugurate Lokosthav-22, which was recently held at Adarshgram Amone -Poinguinim.
Comment