No provision for fish, vegetable vendors in new Quepem market complex?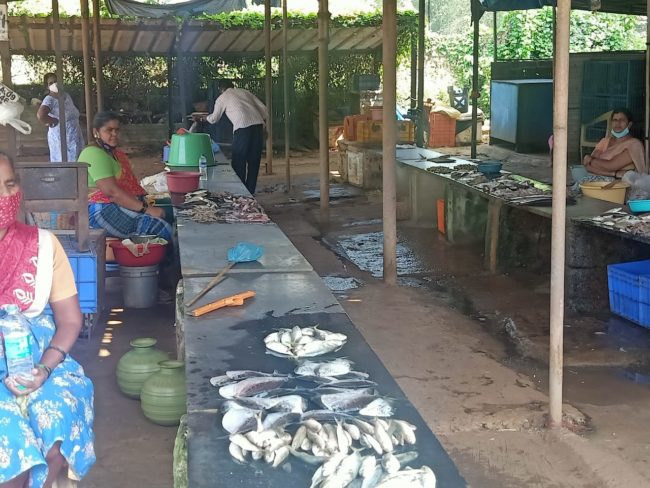 Christanand Pednekar/
QUEPEM: Lack of provision in a newly built municipality building in Quepem turns out to be the matter of inconvenience.
This newly built building, which was named the fish market complex, surprisingly has no space available for the fisher vendors in this market complex. This has become the talk of the town.
People have been asking that with no provision in the new market complex building for fish vendors, the municipality will accommodate the vendors. Presently the local fish vendors do their business in the temporary fish market shed near the cemetery, and some are selling fish at the roadside.
A few days back, Aam Aadmi Party leader Raul Pereira had challenged the local MLA Babu Kavlekar that if he has inaugurated the project, then Kavlekar should shift the vendors to the new building.
Locals from Quepem are furious about the mockery done by the politicians by not keeping the space in the market complex for vendors and not accommodating them inside the complex.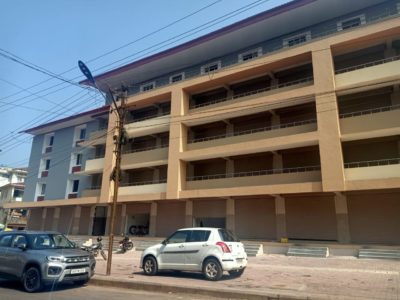 Initially, the lack of a market complex facility forced the vegetable, fruit and fish vendors to do business on footpaths and at the roadside, which caused great inconvenience to the commuters.
When questioned by Quepem municipality engineer Nitin Kotharkar about the reason behind this matter, he said
this project work was undertaken by GSUDA. During the planning of this project, there was a provision on the ground floor for the fish market, but at the same time, they planned 7 new shops which could generate income for a municipality. That's why the shops
were designed in that complex's fish market provision area.
He further said that the discussion is ongoing whether the fish market should be kept on the complex's ground floor or in the municipality land near Quepem co-operative society of area around 300sq. mt, he said.
There will be provision for a fish market in a few days, Kotharkar assured.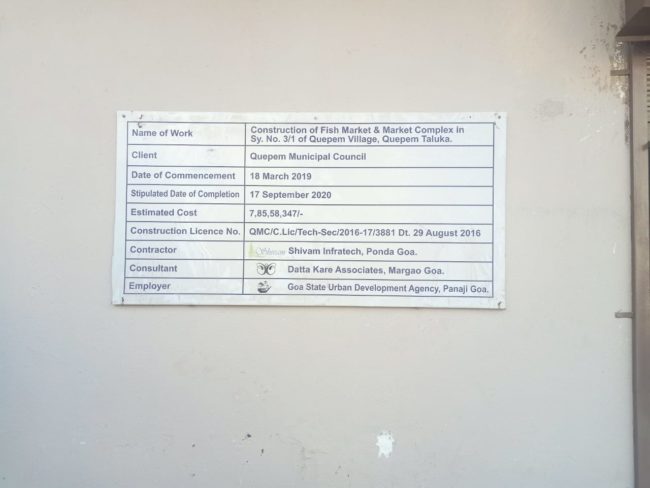 Meanwhile, when asked Chief Officer of Quepem Madhu Narvekar, he said that he didn't have much idea of this project and suggested getting details from the Chairperson of QMC.
Chairperson of Quepem municipality Suchita Shirwaikar also said that "I am not much aware of this because the project plan was done before by the technical team and that time I was not chairperson and now the inauguration of complex done during my tenure as chairperson so whatever be the issue it will be sorted out by discussion in the right manner, and no injustice will be done to anyone, everything will be according to law" Shirwaikar added.
Comment