OPINION: Just when we thought "Aal Iz Well" comes the Omicron scare to spoil Goa's party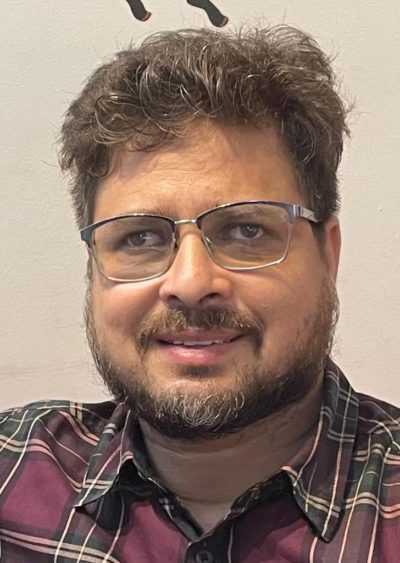 The Chief Minister, Dr Pramod Sawant, chaired an Expert Committee Meeting yesterday, and it was decided not to impose any restrictions at this juncture.
Though this is a populist move considering the forthcoming Election, and the ruling government and party could not afford a public backlash at this moment.
However, the question remains how Goa will tackle the Omicron scare?
The tourists, as well as the locals, have thrown caution to the wind. We can see every tourist now moving without masks, and the social distancing has gone for a toss.
The Goan beaches are so crowded that in North Goa, there is no space to walk.
SURAJ NANDREKAR
Editor, Goemkarponn
Just when the people of the State and the country were getting back to work, the businesses were starting to flourish, and the charter tourists were beginning to arrive; here comes another COVID19 variant to spoil the party.
The Omicron scare could not have come at the wrong time for Goa, as the business was just looking to make up for the losses suffered for the last 22 months.
With the tourist season in full swing, hotel and flight bookings more than 80 p.c, it seemed all good for Goa but again. is staring at yet another wave of COVID19 pandemic, which had left a trail of disaster last year.
The Chief Minister, Dr Pramod Sawant, chaired an Expert Committee Meeting yesterday, and it was decided not to impose any restrictions at this juncture.
Though this is a populist move considering the forthcoming Election, and the ruling government and party could not afford a public backlash at this moment.
However, the question remains how Goa will tackle the Omicron scare?
The tourists, as well as the locals, have thrown caution to the wind. We can see every tourist now moving without masks, and the social distancing has gone for a toss.
The Goan beaches are so crowded that in North Goa, there is no space to walk.
The tourists cannot be blamed for social distancing; recently, we have seen thousands of people for the political rallies and new induction in political parties.
They say the charity begins at home, and the Chief Minister could do well if he himself starts following the COVID19 norms of social distancing and wearing masks.
Of late, we have seen huge gatherings at the Chief Minister functions itself.
Nonetheless, the Omicron wave in Goa seems inevitable given the forthcoming elections and the tourist arrivals in the State for the festive week. The only option is precaution; the police and the authorities have to strictly implement mask norms and penalise those who do not adhere to guidelines.
More importantly, the Health will have to move up the sleeves and start preparations, unlike the last time when the State faced a shortage of Oxygen, beds etc.
The State has enough time to start the preparations rather than waiting until the last minute. Authorities say there are enough Oxygen generating plants in Goa and the beds, but the reality would be known only when the infrastructure is put to the test.
If need be, the State government can recommend the Election Commission of India (ECI) to postpone elections, which has also been recommended by the Supreme Court of India.
But knowing the government and political parties, they will be against such an idea, and only the courts can intervene and direct such a move.
Comment