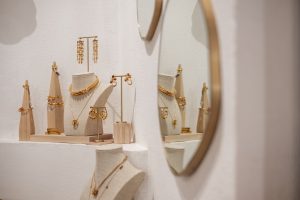 Contemporary, luxe jewellery label Outhouse by Kaabia and Sasha Grewal is expanding its retail network with their fifth store in the country! The new Outhouse Resort Boutique unveils this April in the holiday capital of the country : Goa. Set within a heritage Portuguese moradia or villa, the boutique at Assagao, Goa, portrays the vibrancy of the region through a soft melange of architectural styles with signature jewels. An eloquent design language blends with an extravagant holiday mood with the famed collection of jewels and bags create a lush style statement!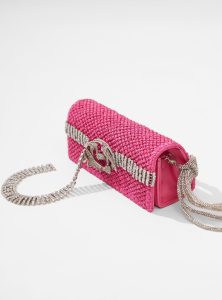 "Travel is a main source of inspiration for us and this essence is richly captured in this new location where we bring to life a season of resort wear chic. Gardens coming together with a dramatic experiential space, we are excited to present a complete Outhouse themed "reverie" to the global audience of Goa. A glam holiday spirit reigns through the year and we are down for it!", say the founders Kaabia & Sasha Grewal.
About Outhouse For Goa: The Raffia Collection :
With its new Resort Boutique in Goa, Outhouse unveils its eclectic raffia collection with a dynamic take on the power of colour. The drop displays the finesse of the House's craftsmanship as the brand explores new-age materials with hand-knotting techniques and an irreplaceable couture spirit.Marking a trend of technicolour, the collection is envisioned with nostalgia from the nineties. Kaabia and Sasha Grewal, co-founders of the bridge-luxury brand, recollected memories from their sketchbooks when they visited their childhood home. Imperfect five-petal flowers were blooming in shades of tangerine, mustard and rani pink that instantly aroused a dopamine rush between the sisters. With jolts of this joy and progression, Outhouse translates the founders' nostalgia to notable jewelled wonders.

The bespoke raffia collective is finished with a motley of gleaming metallic hardware and resin beads, and is perfect to accentuate your holiday style. The OH Poppi Monogram is sculpted in innovative ways to make surreal statements. Fashion a floral fantasy with the new bold bralette, geometric bags, chain belts,overlay dresses and artisanal earrings that made a high-wattage debut at Lakmé Fashion Week last summer.
About The Store :
When one enters the store, meandering fluidic carvings on thick white-washed walls pave the way to the marvel inside. The patent colour palette of salmon pink, natural white and cement grey is seen in interior accents, maintaining the cycladic theme of other flagship boutiques.Nested between two rooms, the resort boutique captures luxury in an earthy environment and minimal greens lock in Goa's seaside freshness.
Nishil Shah (Architectural Designer, Hasta Studio), describes the experiential space as a dramatic construction that marries Outhouse's aesthetics with the city's calm yet brimming attributes. The Portuguese charm is kept alive by retaining its beige stone flooring, high ceilings with terracotta tiles, teak wood doors and breezy windows. Complementing furnishings are handpicked in shades of coral and crimson. A bespoke addition to the boutique is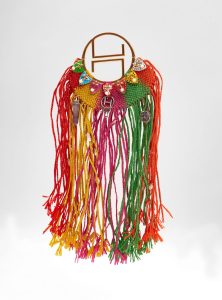 a set of organic vases that reinterpret traditional ceramics with iconic metallic monograms and gemstones from various collections. Custom moulded with an intriguing sensibility by Geo Pottery, the vases deliver a dialogue of innovation. This dialogue is also captured in frames hooked to a wall that journals Outhouse's craftsmanship process.
Enjoy a radiant reveal only at Outhouse Jewellery, Mystras, Assagao, Goa, 403506
About Outhouse:
Founded by sisters Kaabia and Sasha Grewal in 2012, Outhouse is one of India's leading bridge jewellery houses. In the span of 10 glorious years, Outhouse has had four applaudable shows at Lakme Fashion Week, recurring exhibits and pop-ups, presentations at entrepreneurial summits, coverages in esteemed media, won the Vogue Fashion Fund (2015) and has been featured in the Forbes India 30 under 30 list (2016). Today,Outhouse's handcrafted jewellery and bags are adorned by a long list of global style icons and celebrities such as Kourtney Kardashian, Joey King, Halle Bailey, Alia Bhatt, Ranveer Singh and Ranbir Kapoor to name a few.
Comment