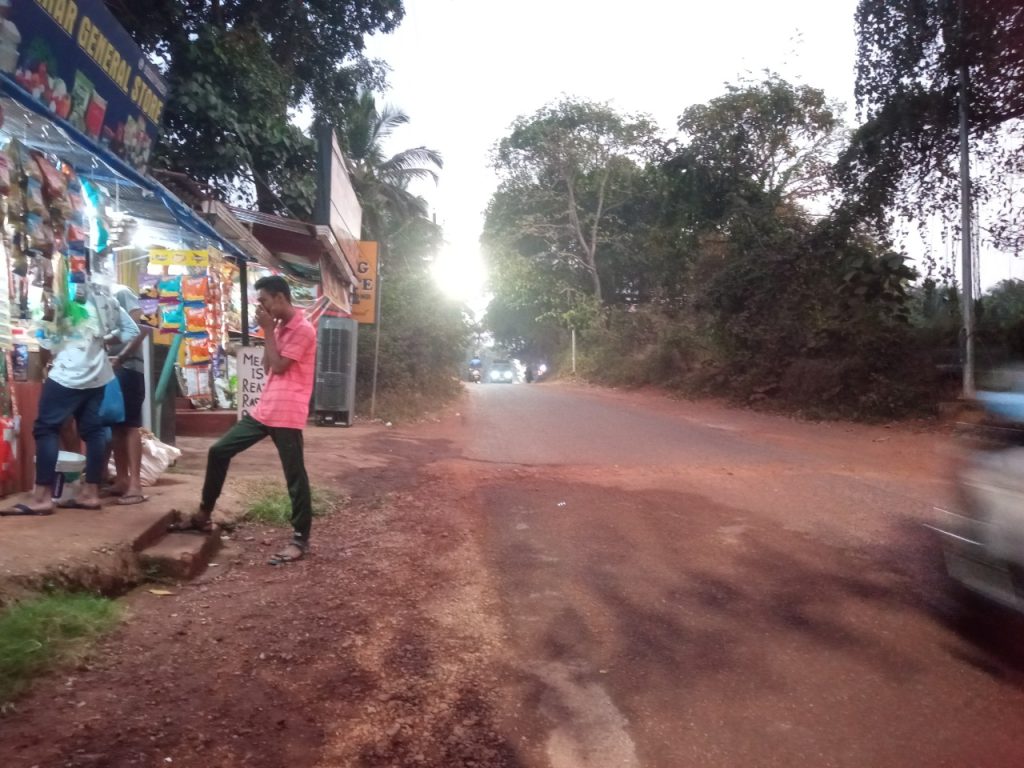 Goemkarponn desk
MARCELA: The busy road connecting Marcela to the capital city of Panjim via the Gaundalim bridge is becoming a nightmare to the commuters because government departments fail to retarring the road.
Sunita Surlaker, a general store owner, said the road was dug before monsoon for the laying of underground cable. The contractor, although had completed the cabling work, has neither filled the dug trench on the road with mud nor retarred. This has left the road in a mess and is causing mishaps frequently.
She added that so far, an ample of motorists have fallen due to unbalance in these long uncovered trenches. "We had requested the contractor to cover the trenches with mud, if not tar, several times but in vain", added Surlaker.
A customer of a roadside tea stall Sakharam Gaude said, "Ministers travel via this route daily. If those in power are turning a blind eye to such pathetic scenarios, then what can the general public even blame the officials for?
His accompany Krishna Gaude said it has been more than six months since the road is awaiting hot mix. According to him, the authority's failure to hot mix this stretch has led to the development of huge potholes on the road, which has become a headache for commuters, especially motorists.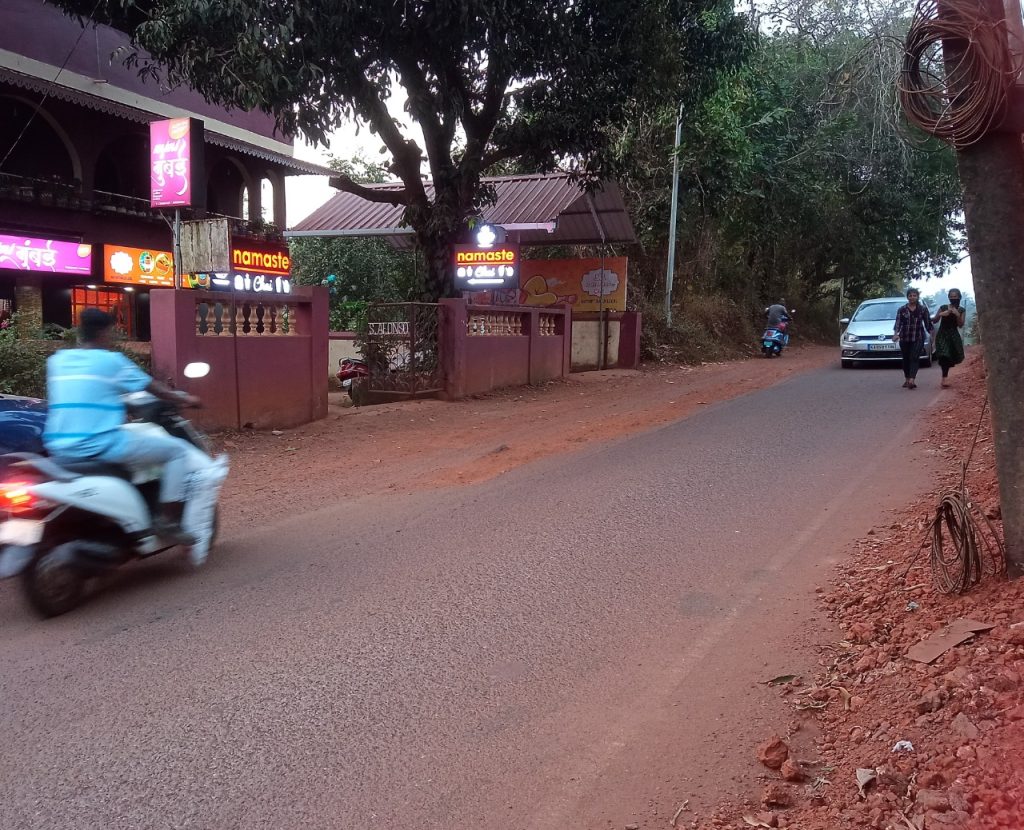 The owner of this tea stall lamented that the pathetic condition of the road necessitates sprinkling of water on the road at least four to five times a day to refrain the dust getting accumulated in the hotel.
Atchunanand Naik, Junior Engineer of the department of Electricity-Marcela, informed that laying Low Tension (LT) underground cable was undertaken and completed around two months back.
Informing that they have undertaken underground cabling work in several Marcela wards, Naik said, "Road will be retarred once the work in the area under consideration is complete".
He further said, "The trenches were covered with mud after the work was complete. But few people complained about uneven road stretch, and therefore we had to remove it".
Furthermore, Naik said the re-tarring work is the responsibility of the Public Works Department, and the PWD has already been kept in the loop to finish the re-tarring part. He urged that the general public should keep some patience as the department is working for the general public's betterment and is already in the process of re-tarring this stretch of the road.d
Comment