Sanguem Municipality seeks govt aid for development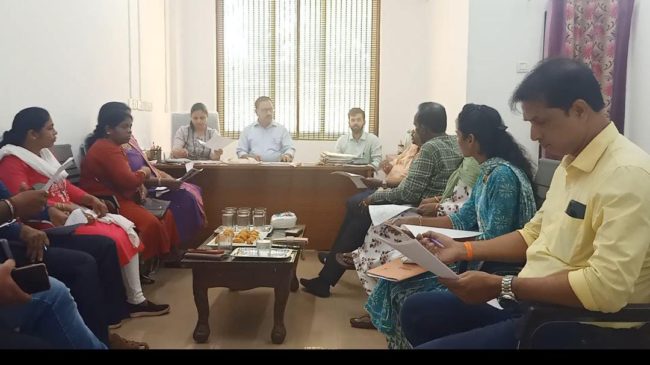 Goemkarponn desk
VASCO: Sanguem municipality, which comes under the class C category, faces a financial crunch as it has limited resources for generating revenue sources and sought govt help for development.
In the council meeting, the councillors stressed generating revenue from the municipal areas and discussions on 31 other issues.
"Sanguem municipality comes under Class c. It is a tough situation for Sanguem municipal council to generate revenue. The council asked local MLA and Social Welfare Minister Subhash Faldesai, who was present in an ordinary meeting that the government should help to sanction special grants.
Also, a discussion took place on a market complex whose work has been slowed down over the past few years.
The council also asked that the work be carried out fast as the town hall is in bad shape.
In the second phase of work, the rehabilitation of shops should be started as early as possible, teh council felt.
The MLA and minister Faldesai agreed with the council's decision and said he would take up the matter with the chief minister.
The council also discussed the issue of garbage disposal in Sanguem municipal area and plastic eradication.
Comment