Sardinha demands preference to frontline workers in recruitments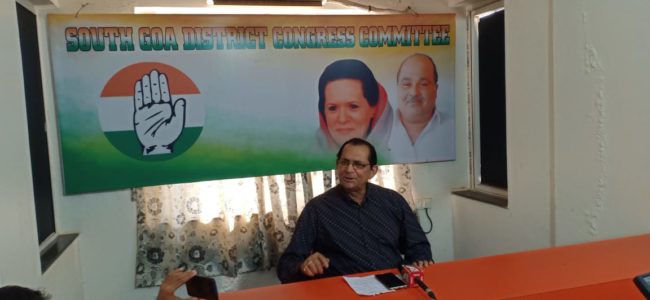 Goemkarponn desk
MARGAO: South Goa Member of Parliament Francisco Sardinha has demanded preference to the frontline workers during new recruitment for permanent positions in the government sector.
He also demanded the legalisation of sand extraction, which will generate revenue for the government.
In a press conference held in Margao, South Goa MP Francisco Sardinha said that BJP has promised ten thousand jobs in various government departments.
"Many nurses and frontline staff who had served during the COVID Pandemic time met me, including medical staff and electricity department staff with regards to the jobs. I demand that first preference should be given in the Health department for these medical staff who have risked their lives and served in Pandemic," he stated.
He further said that those working in the electricity department for the past 8, 10 years and are yet to be confirmed should be considered for the permanent position during fresh recruitment.
Sardinha also demanded Chief Minister intervene in this matter.
Further, commenting on basic amenities, Sardinha said that many households are receiving excessive water and power bills, which needs to be sorted out.
"The promised potholes free roads in Goa has remained on the paper but still people are suffering due to bad roads. Chief Minister should deliver what he promises," he opined.
He also pointed out that sand extraction is happening covertly in various parts of Goa.
If govt legitimises sand extraction, it will also generate revenue for the government.
He slammed BJP alleging that BJP is involved in religious politics.
"New parties coming to Goa are promising big things, but people must question them what they have done in their states and areas where they are ruling," Sardinha said.
Comment