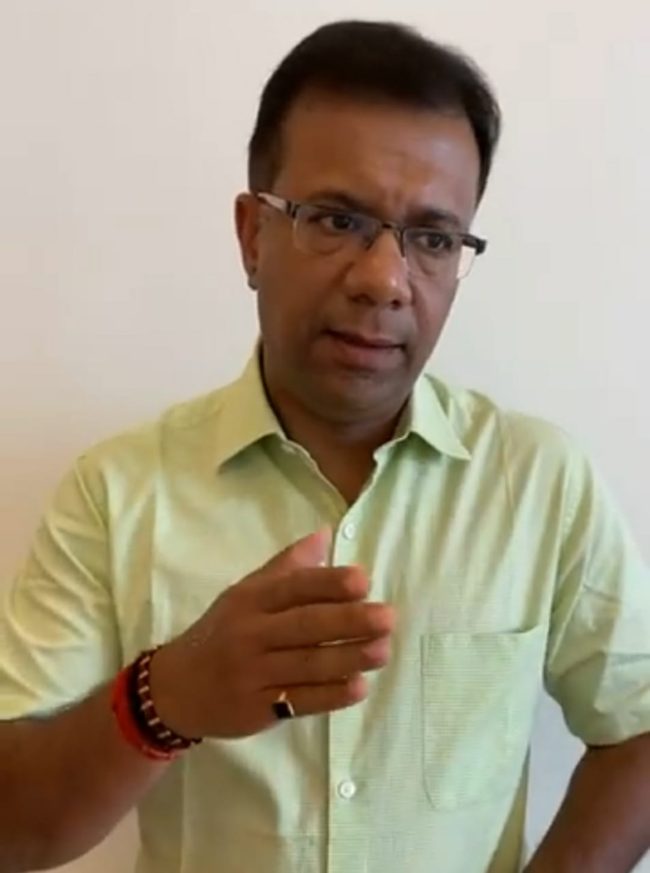 PANAJI: The Goa Pradesh Congress Committee has congratulated people of Shel-Melauli and said that 'People's Power' has won after Minister for Health Vishwajit Rane wrote to Chief Minister Dr Pramod Sawant demanding scrapping of proposed IIT project in Sattari after realising the growing support to the the Anti-IIT Protests from across Goa.
GPCC president Girish Chodankar reacting to the latest development said that the Health Minister Vishwajit Rane had no other option, but to stoop before the united Villagers of Sattari. The unfortunate part is, Health Minister took a U-Turn only after local women faced atrocities from Police, Girish Chodankar stated.
After Congress demanded withdrawal of FIRs registered against protestors, release of all those arrested and stop more arrests last week in our memorandum to DGP, Health Minister is now making a face saving excercise of demanding withdrawal of FIR's claimed Girish Chodankar.
We want Health Minister to prove his mettle and show that the FIR's are withdrawn in next 24 hours demanded Girish Chodankar. Let Vishwajit Rane ask for intervention from Home Minister Amit Shah to withdraw FIR's against all those who had participated in the protests stated Chodankar.
During the Congress governments in the State, we faced many agitations opposing various projects. But our governments never used police force to attack agitators and supress their voices. We respected public sentiment and showed courage to scrap "Regional Plan" and "Special Economic Zones." Chodankar reiterated.
Today every Goan will be happy that Shel Melauli people have set an example of unity, which compelled Vishwajit Rane to take side of the people and stoop down before them." Chodankar said.
We now look forward how the defective, insensitive and corrupt Chief Minister reacts stated Girish Chodankar.
Referring to the demand of Rane to take action against police officers who were involved in the atrocities against protesting womens and others, Chodankar said that this is a lesson to officers who act on behest of ministers. "Police officials were in impression that they will be safeguarded by ministers and government, after they torture people. But now the minister himself has demanded action against police officials who took law in their hands." Chodankar pointed out.
Shel-Melaulim has set a new example before the People of Goa. Unity of People can compel any government to take back decisions, repeal laws. Hope BJP Government acts wisely now, failing which entire Goa will stand united with Sattari Villagers warned Girish Chodankar.
Comment