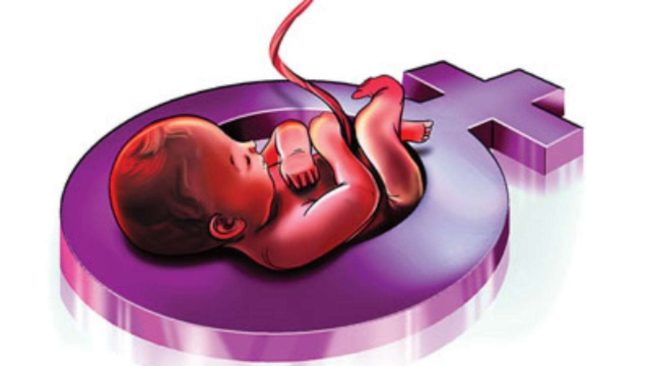 Goemkarponn desk
PANAJI: The entire Goa is cursing and accusing the Saleli lady Vishranti Gawas for stealing a one month old child from GMC, which she did in urge of a baby boy, this is brought to the fore another ill of the society wherein a girl child is still being looked upon as a curse even as we call ourselves a literate and developed state.
Yes, data reveals that similar to the stories in the other parts of the country, Goa too is no different and has a skewed sex ratio.
Vishranti during police investigations revealed that she desperately wanted a baby by as she already had four daughters.
It is not just a story of Vishranti but the same trend is being followed throughout State, despite having a girl child, there is always a desperation for male child.
Data available with Goemkarponn reveals that in the last five years, the sex ratio for Goa is 838 females born per 1,000 males.
The statistics have been released by the National Family Health Survey (NFHS) for 2019-20, just a few months ago.
The data shows that the sex ratio has dipped from the 966 girls per 1,000 boys born prior to the five years for the 2015-16 survey.
The 2019-20 data reveals that the urban population appears to be a contributing factor for the skewed female sex ratio where the figure for the overall population as well as birth recorded in the last five years are concerned.
For the overall population, the sex ratio in rural areas stands at a fine 1,092 females per 1,000 males. But the figure for urban areas brings down the female sex ratio at 985 women per 1,000 males. This may not be as alarming as male movement to urban areas for employment may be a contributing factor.
In a country where boys remain prized and having a daughter is considered by many to be a curse, they were lucky. Many are not so fortunate. India has banned pre-natal scanning to determine the sex of a baby and made aborting a child as a result of such a scan punishable with five years in prison. Poster campaigns urge Indians to 'save the girl child'.
Despite every effort to change perceptions, many Indians and Goans in particular simply do not want daughters, who are still seen as a financial burden because of the matrimonial dowry demanded by a groom's family.
But in children born over the last five years, there are 864 female births per 1,000 male births in rural areas. In urban areas of Goa, this figure stood at just 822. When the NFHS results were out for 2015-16, Goa had cheered the improvement in sex ratio to 966 among children born during the previous five years.
This was because 966 was a significant improvement over 921 female birth reported by the 2005-06 survey.
But in 2019-20, Goa's figure is much lower than even the 2005-06 figure, which is set to be a cause for concern for the state.
Another area of concern for the state is its dropping fertility rate. As per the latest data, Goa's fertility rate dropped to 1.3 from 1.7 during the last survey. The government of India norm is that every family should have two children or that the 'total fertility rate' (TFR) should be 2.1. But the TFR for Goa is lower than this expected figure 1.7. The total fertility rate is the average number of children per woman in the eligible group.
The parameters for Goa on most other fronts were encouraging like an improved civil registration of births, higher female population attending school and lowering figure of females marrying before the age of 18.
People don't want girls, because they have to worry about their safety and security and they have to pay to get them married off. People say bringing up a daughter is like watering a neighbour's plant.
Goemkarponn desk
PANAJI: Peter F. Borges, who has recently taken over as the chairperson of the Goa State Commission for Protection of Child Rights says that time has come for serious re-think on the dwindling sex ratio.
Borges, speaking to Goemkarponn, said that the Prime Minister Narendra Modi's Beti Bahao Bati Padhao abhiyan has to be more focused in Goa.
"As far as Goa is concerned I do not think anywhere the sex determination tests are done. The dwindling sex ration can be partly attributed to late marriages, wherein couples settle for just one child," said Borges.
But, he added, there has been shocking cases of late in State wherein girl child being abandoned.
"However, we cannot say anything without proper studies. We have no study to back any claim," he said.
On Vishranti's case, he said, inquiries have revealed there was no pressure on her from the family.
"So we cannot connect Vishranti's case to gender inequality. However, I have understood that such demands are rampant in rural areas and we as GSCPCR will take this issue," he said.
Comment