Special Feature: DELHI "SMART" GOVT SCHOOLS, way ahead of Goa's "DRIPPING" schools
Goemkarponn desk
NEW DELHI: For every State or country, investment in Education and Health must be of utmost priority. While Arvind Kejriwal's barely eight-year-old Aam Aadmi Party has learnt this quickly, many grand old party's do not seem to understand the simple logic.
Consider the condition of a government school in Malkarne-Sanguem where the kids have to sit with un=mbrella's every monsoon; it speaks volumes of the State's priorities.
Investing in bridges and wider roads is good but investing in children's Education will always be best.
While we know the condition of government schools in Goa, ruled by the Bharatiya Janata Party, it is surprising to see a place like Delhi, which is just a union territory, create a revolution in the Education sector.
Goemkarponn team visited several government schools in the national capital following the Delhi government's invitation to the Goan media and what was witnessed was startling.
New Delhi's government schools give private schools a run for their money with smart classrooms and a happy curriculum.
Spanking new buildings, smart classrooms, activity rooms, a mobile app to help parents monitor children on CCTV, and a happiness curriculum in which students meditate, exercise and are taught moral values. Schools run by the Delhi government are giving elite schools in the capital a run for their money.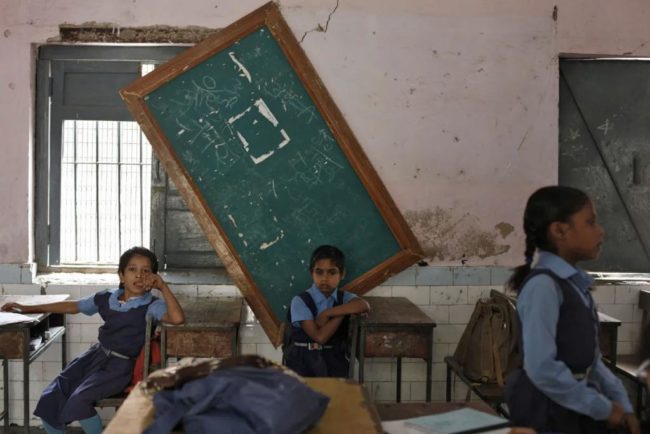 The Rajkiya Sarvodaya Bal Kanya Vidyalaya in West Vinod Nagar even has a swimming pool.
All this without exorbitant fees or donations. Education is free and comes with mid-day meals.
Teachers have been trained to make learning attractive, and their emphasis is to make learning an aspect of life. Girl students, especially, have done exceedingly well in the Board exams. The schools now make accountability and transparency a priority.
With private schools charging hefty fees, the accessible and good Education now available in Delhi's government schools is making a difference. There's a rush when admissions open, and parents queue up eagerly. The Delhi initiative has set the bar high for other States.
Notably, to provide a major facelift to classroom experience, the government introduced happiness curriculum with an array of innovative classroom learning tools. Importantly, the AAP government took the crucial initiative of creating a 3-tier library structure in the schools. In addition, government schools were provided drinking water facilities and girls and boys toilets, electricity connection, and 90% were provided with computer facilities.
Robotics and Coding education…
While Goa Chief Minister Dr Pramod Sawant announced Robotics and Coding Education in schools last year, claiming to be the first State in the country, Goemkarponn learnt schools have been providing such studies without much fuss.
Speaking to students, they said they have been learning coding for two years, and it has been an exciting subject.
No wonder then that students are loath to miss a single day of school. Parents are happy with how the children are faring.
23 p.c of State budget for Education…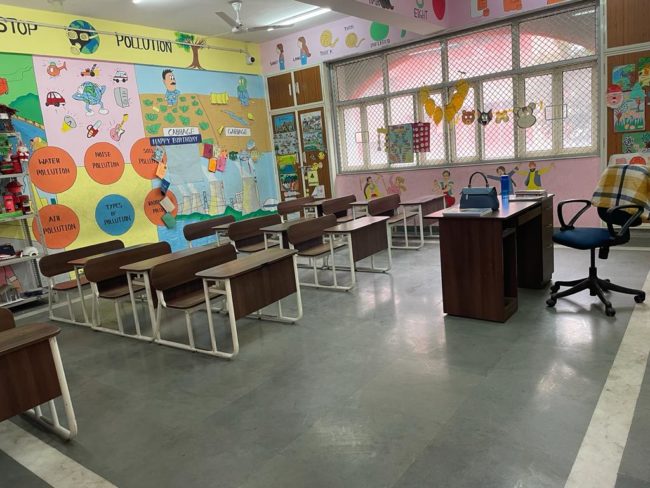 Atishi Marlena, AAP Legislator, who has been instrumental in the overhaul of Education System alongwith Manish Sisodia and CM Arvind Kejriwal, says
a sustained higher budgetary allocation to the education sector has largely been devoted to meeting the needs of core segments, mainly the strengthening of ailing school infrastructure and revamping the teacher-training system and students learning programmes.
"23 per cent of State budget is allotted to Education. We understand that these students are our future. The AAP Govt is of the opinion that every child must get the same Education that is provided in private schools," she said.
There is no denying the visible transformation in the once-neglected government school system in the national capital.
In fact, one the key reasons for AAP's back to back landslide victory in the 2020 assembly elections was its splendid performance in improving the government school system.
As we had analysed earlier, with a catchy slogan of 'education first' the AAP led government between 2015-2020 had infused fresh bouts of energy into a moribund education system, especially the government-run schools in Delhi.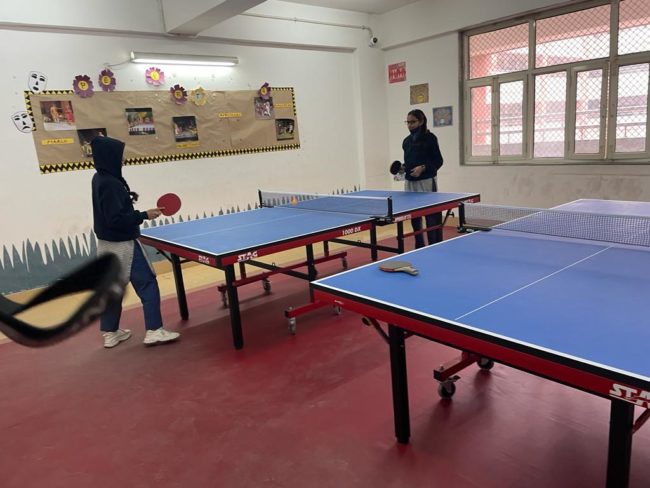 Atishi says a sustained higher budgetary allocation to education sector has largely been devoted to meet the needs of core segments mainly the strengthening of ailing school infrastructure, revamping teacher-training system and students learning programmes.
"It may be noted that when the AAP government came to power in 2015, the conditions of most government schools in Delhi were in a dire strait, with more and more parents particularly from socially and economically poorer backgrounds sending their children to private schools with heavy financial burdens. This is where the AAP government pitched its support to bring a turnaround quickly," says Atishi Marlena.
She says the AAP government took several significant decisions in quick successions to bring the transformation.
For instance, apart from allocating sizeable amount of financial resources, Delhi Directorate of Education constructed as many as 21 new school buildings with modern facilities and 8,000 equivalent new classrooms have been added at the same time," she said.
Further, she said, the government schools were extended required financial assistance to have labs with modern facilities, SMART classrooms and e-modules to make learning attractive.
Teacher's training…

This apart, another significant intervention made by the AAP government was with regard to teachers' training. Delhi government in 2017 started a one-of-a-kind teacher training exercise across the city.
The State Council for Education Research & Training (SCERT) undertook an extensive capacity-building exercise for more than 36,000 teachers — 26,000 Trained Graduate Teachers (TGTs) and 10,000 Post Graduate Teachers (PGTs), who were teaching in schools run by the Delhi government.
Atishi says the motive behind the programme is to keep the teachers abreast with the contemporary knowledge of their subject. In 2018, 200 teachers received training from the world's top educators — the National Institute of Education (NIE). These 200 teachers, after the completion of the course, were regarded as 'mentor teachers.
"The trained teachers were assigned around five to six schools to observe classroom practices and provide on-site learning support to the needy teachers," she said.
Additionally, the government also took a series of small but beneficial steps to improve student's learning outcomes.
The Business blasters programme…
Another good feature about the Education revamp is the introduction of the Business Blasters programme, in which students are a particular amount to start a business.
"These students are given Rs 2000 each, either they can work alone or team up with others to generate profit by starting some business like canteens etc.," Atishi says.
This gives the students an idea of entrepreneurship, she said.
Comment