Goemkapronn desk
PANAJI: The pioneering Goa Heritage Festival slated to be held from 15 – 19 November promises to put the spotlight on Goa's cultural and architectural heritage. The festival will feature 18 curated heritage walks spread over five days.
From a sketch walk where participants can sketch at a scenic location to discovering Panjim's forgotten fresh water springs, to an interesting food trail peppered with local stories and folklore told by Panjim's inhabitants, the walking trails at the Goa Heritage Festival promise to be an experience like no other.
Walk through underground tunnels and wade through water channels to see the source of fresh water along with architect Tallulah D'Silva and learn about the history, structure, mechanism, ecology, biodiversity and related issues during the walk led by her.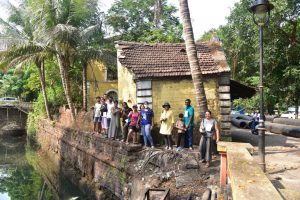 Explained Jack Sukhija, who is leading the curation of the heritage walks, "We have curated a selection of heritage walks which include an insightful tree walk at the Bhagwan Mahavir Garden at Campal which is being lead by writer Arti Das, a city signage walk where Vishal Rawley will take participants through the signage styles from decades ago and even a bird walk organised by the Goa bird conservation network."
Panjim is home to a variety of native, exotic heritage trees, such as pines and palm trees which are not to be seen anywhere else in the state other than the capital city. Said Arti Das, "Heritage goes beyond monuments and old houses. Through these walking tours, we can spread awareness about the type of biodiversity that the state has and bring in the focus about the degrading conditions of these heritage places and the need to promote their care and restoration."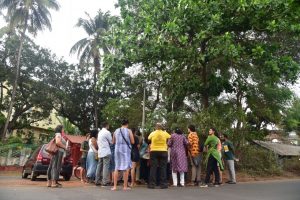 Murali Shankaran, Co-Founder of Make It Happen, who will be hosting the Fontainhas and Campal walk, says, "The heritage walks initiated by us will add unique experiences that champion local cultures and help travellers connect with local communities in a more meaningful way. The participants will be hosted by storytellers who are knowledgeable, qualified and professional, unravelling the essence of the place through vivid storytelling."
A culinary trail is always an interesting tour. "For the Goa Heritage Festival, we are trying to showcase a different side of Goa through its food and taverns as a part of the 'Secret Food and Tavern Trail' in Panjim. Here, one can get to experience a six-course meal, with stories, games and drinks as we visit some of the most unique places in Panjim, says Varun Hegde, Director of Soul Travelling.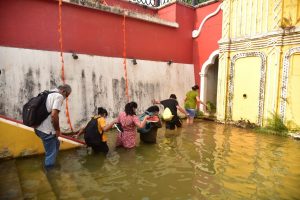 "I have had the privilege to walk on and learn about the streets of Panjim with knowledgeable people for about 2 years and have discovered that this is the longest promenade in the state, which has quite interesting histories attached to it, from ancient architecture in places like Fontainhnas to knowing about important historical figures and personalities such as Miguel Dias, the heritage walks cover it all," says Harihara S.S, organising member of the walking tours
Details on the walking tours, along with the schedule, will be available on the Goa Heritage Festival website and their social media channels.
Comment