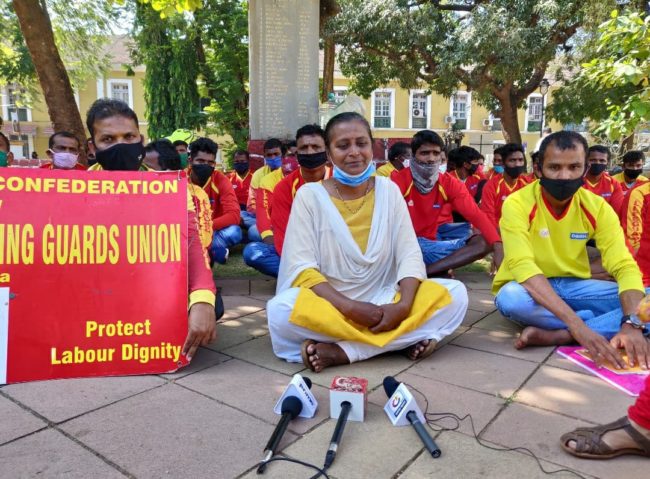 Panaji: Chief Minister Dr Pramod Sawant has assured the agitating lifeguards that they will be absorbed in the Goa Human Resource Development Corporation (GHRC) soon.
Speaking to reporters, on the sidelines of a function, Sawant said that the recruitment in GHRC will begin soon and they will be absorbed there.
"I have told them they will be absorbed in the GHRC but they are not adamant. They have also demanded jobs of Lifeguards only. How is that possible?" he asked.
Meanwhile, Dristi Marine said that recently a few ex employees of the company came into the Drishti office and submitted a letter seeking payment of gratuity, bonus etc.
The same ex – employees  came to this office again on 15 Dec 2020 seeking a reply to the letter. They were informed that gratuity  and other dues  will be cleared by Drishti in accordance with the rules and laws of the land and after they have returned the company property and adjustments have been made against loans taken by the ex employees, the statement said.
"They were also informed that Drishti had made an appropriate reply to the government authorities on other matters and that they may approach the authorities and the Company will represent it's case accordingly," Drishti statement said.
Comment