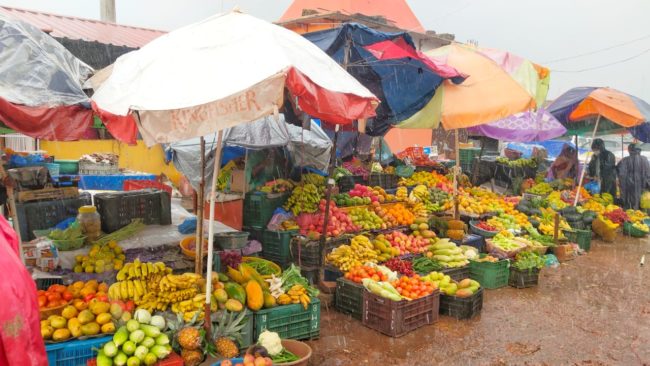 Goemkarponn desk
PANAJI: Around 40-odd vendors outside the Goa Medical College have been asked to vacate the place within a two days time.
The order for eviction was issued by Dy Collector Tiswadi) in 2018 but the implementation is being done now.
The vendors say they have been conducting business there since 1993 and have refused to move out.
The eviction order of Dy Collector issued in 2018 said, "The proceedings were initiated under Section of the Goa Land (Prohibition of Construction) Act 1995 on the reports submitted by the Mamlatdar of Tiswadi tluka that the Respondent has illegally encroached into the Government property bearing By No 114/1 and 115/1 of village Calapor and erected/constructed Gadda/structures without the permission from the Competent Authority and thereby carrying out commercial activities illegally in the said Government property which belongs to Goa Medical College, Bambolim, thereby a sensitive zone."
The order further said that the notice was duly served to the Respondent to remain present on 4/05/2018 at 11.00am.
"The proceedings were conducted over a course of multiple. Hearings following due procedures, consequent to which the said structure was deemed illegal. In view of the above, the Respondent is hereby ordered to remove the said illegal Gadda/structure located in Government Property near Goa Medical College, Bambolim, within 3 days from the receipt of this order, failing which the Mamlatdar of Tiswadi is directed to execute the order. Accordingly the case is disposed of," the order said.
However, the Civil Supplies Minister Govind Gaude, St Andre MLA Francis Silveira and St Cruz MLA Tony Fernandes intervened and the issue was kept on hold.
However, now again the authorities have served the notice urging the vendors to vacate the place.
"We will not move come what may," said the vendors threatening to go on hunger strike if the authorities forcefully evict them.
Comment