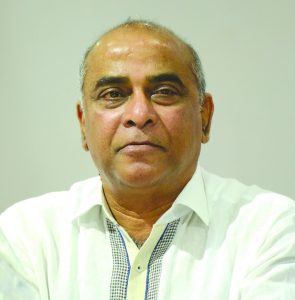 Goemkarponn Desk
PANAJI: Former Sports Minister and Pernem MLA Manohar Ajgoankar said that he will contest the 2027 Goa Assembly Elections from Pernem constituency.
"I will contest 2027 Goa Assembly Polls from Pernem constituency at any cost, now it is for the party to give me a ticket. I am a loyal soldier of the BJP. Even if I dont get a ticket, I will any how contest from Pernem," said Ajgaonkar
He further that he was born in Margao but his Karmabhoomi is Pernem.
He said there is no issue of local candidates in his constituency. "When I stood for elections in 1999, there were three local candidates fighting against me at that time. However, people supported me," said Ajgaonkar.
Ajgaonkar said he promoted development work, including two bridges, improvement in transport, portable tap water, toilets and creation of employment avenues. by promoting private projects despite opposition.
"I have been assured that people from Pernem will be given preference in jobs at the airport. The Ayush hospital and cricket stadium are also coming up in my constituency," said Ajgaonkar.
He recalled that he had come to Margao to try and wrest the seat from Congress, at BJP's request, when he could have easily won the Pernem seat as an independent candidate.
He had shifted to the BJP from the MGP in March 2019 to help the saffron party form a stable government. "I felt bad for hurting MGP, but I was offered the post of Deputy Chief Minister and so, I had to make the switch, for the recognition of the smaller communities in Goa," he added.
Comment