"Probably, there is one for sure. I'm just trying to figure out the exact link, so that is why I don't want to bring out his name, but in future, I will bring out his name because he is behind all this."
On December 28, the iconic Restaurant Sousa Lobo was attacked for the third time in last one year. This is not just a one-off case, and the local businesses have complained that outsiders are threatening them, and the local authorities have refused to help. Goemkarponn Editor SURAJ NANDREKAR speaks to Sousa Lobo owner Jude Lobo to find out more…
Excerpts…
Goemkarponn: Hello, Mr Jude, we are here to know about the attack on your restaurant and the alleged shootout. Can you please reveal in detail what exactly happened?
Jude Lobo: The problem actually started on November 8, 2020, when Rajiv Arora, along with around 40 to 50 goons, came and attacked our staff and broke the furniture. So after that, what we did was file a complaint against him. And we put a complaint on his illegal structure also. Because of that, what is a civil matter, he turned it entirely into a criminal matter. We had an issue with the traditional pathway that leads to the restaurant. Because of my complaint, the panchayat has passed a demolition order on his structure.
In that frustration, he is going all out to trouble us in any and every way possible.
Goemkarponn: You told a media channel that the Police have not been helping you. Is that true?
JL: Right, from the first incident, the Police have not been doing the investigation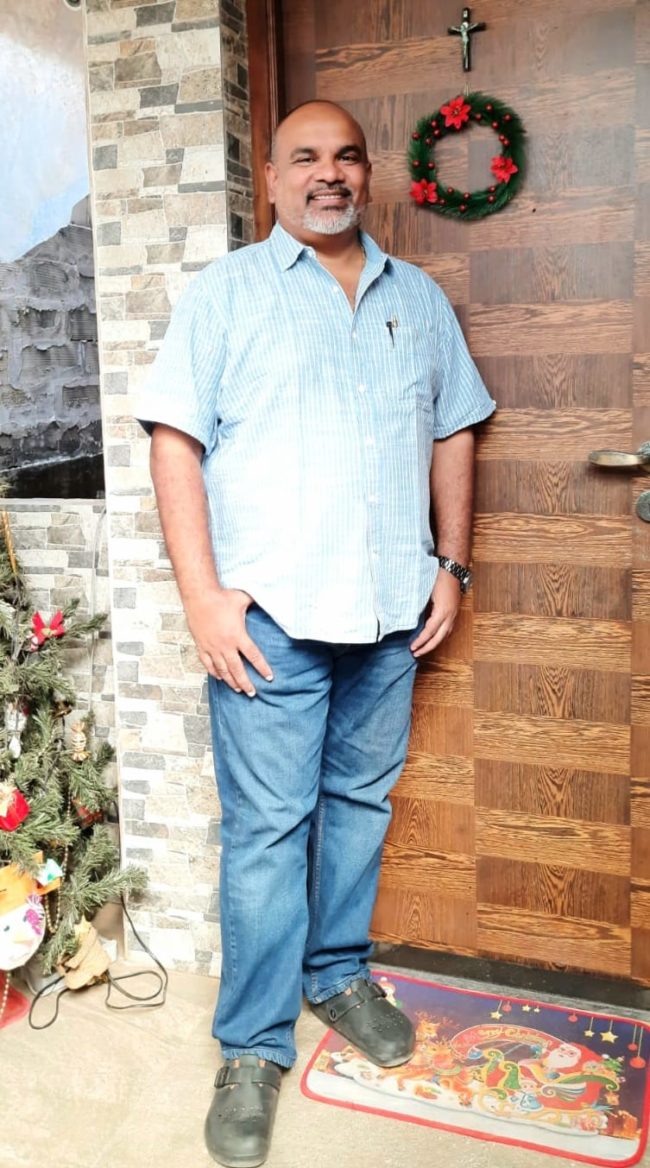 thoroughly, and every time we went to them and questioned them about the status of the first attack, which was more than a year ago, they said the investigation is going on. But as to my knowledge, they have not been investigating. Anything is just on the back burner. And what is happening is that every time you go to them, Police tell us, pressure is coming from the top.
We want to know where is the pressure coming from?
Why so much pressure?
Goemkarponn: Can you tell us who this Delhi businessman is and the exact issue?
JL: So I had met this guy called Rajiv Arora; even when he had put out an ad in the newspaper to buy the property, we had sent a letter to his advocate saying that there is an existing traditional pathway on the western side of the property. So knowingly, he has bought. It is not that he was not knowing about the pathway. They think that they can break any and every rule possible with money, and now it comes to the extent that they don't care about law and order.
Goemkarponn: So the issue started with the pathway only?
JL: It started with the pathway, but later they tried to frame me with the fake cases registered in Delhi. So initially, tried an extortion case, then he sent notice to me, my wife and Walter Lobo and then after that, he
tried to register our name and brand Sousa Lobo in Delhi, which is already a trademark and copyright of mine. Delhi police came to Goa to arrest me in a rape case. So for that, fortunately, I wasn't here at that moment. And after getting bail, we were called for interrogation there, there even they tried to fabricate and plant things. They tried to, took even my phone, and wanted me to do a medical when they have not done a medical of the lady.
Okay, to that extent, it went, so we had to go right after the Supreme Court and get bail.
After that, he went to many people locally who were like troublemakers and tried to start the business over here, but no one agreed with him. Now he found this guy called Gajendra Singh, alias Chotu, who's already noted criminal. And he thought with his help, you could do whatever he wanted to do.
Goemkarponn: Did you complain to the Police, SP, DGP or the CM?
JL: In the first instance itself, we met the chief minister. We met the SP, the DySP, the DGP. Letters were given to all of them. So, it's not that they didn't know about the incident. Everyone knew about the first incident, but they didn't realize that to what extent this guy was capable of going? Today, my entire family is scared, especially my children. They don't even want to go out of the house. Now, in such a situation, it is, I'm thinking. Now, whether I should even continue this or not. I have reached that point in life that a 90-year old-restaurant which is being run by me for the past 30 years. Today. I'm thinking should I continue running here? Is it worth it? Is it worth the life of my family? According to me, it's not worth it. So unless and until they book the culprits and put them in jail and get this thing sorted out once and for all I will continue to fight.
Goemkarponn: You said you had contacted the CM, DGP but was there no help coming?
JL: When we went to the CM, he called the DGP in front of us, but I don't know where in between the connection is being lost.
Goemkarponn: Do you think the local politicians are involved in this?

JL: Probably, there is one for sure. I'm just trying to figure out the exact link, so that is why I don't want to bring out his name, but in future, I will bring out his name because he is behind all this.
Goemkarponn: Are you happy with the suspension of Police Inspector Nolasco Raposo?
JL: Actually, I'm very happy. I'm very happy with the suspension of the PI. I am very happy that the Crime Branch has taken over I am very happy now that the Crime Branch is going in the right direction. And hopefully, they will give me justice. I've been waiting for all this time.
Goemkarponn: Have you recorded you statement with Crime Branch now?
JL: I went for two days now to the Crime Branch yesterday as well as a day before yesterday, so they wanted my statement because I was present when the attack happened, so right now the investigation is going on, and so I don't want to give out everything because let them do the investigation. Let the Police bring out all the facts. Let them do a proper investigation and get the culprits because saying something could weaken the case. So that's why I would not like to get into any details of the investigations.
Goemkarponn: Conflicting statements are coming out that some people are saying there was a shoot out some are saying that the shootout was from inside from your own people, Police is saying there was no shootout. What exactly happened. Can you just take us on the night of December 28? What exactly happened then?
JL: I was in a restaurant when a boy came running and said there is a group of guys who are come at the entrance and they're making a lot of commotion. So I went out, I asked them what the problem was? But they were just shouting over there; I told them, whatever problem is there, you all, please go either side and settle it out by yourself, after that. I started walking in. They had agreed initially that they would not enter the premises. And as soon as I walked in, they started pelting stones bottles and another 20, 30 of them. Or maybe even more came running from where I don't know with rods and all types of weapons possible. So as soon as that happened, what we did was we went to the gate,
the entrance of the restaurant and we locked the restaurant. Unfortunately, some of the boys, who were there outside? Got caught up in the fight. Our boys were also beaten up very severely; two of them are still in bad shape. They are admitted to GMC; one is quite critical. I hope and pray that they come out of this.
Goemkarponn: When did the shootout happen?
JL: Basically, when I entered the restaurant, I heard two gunshots. I don't know who shot them or what happened over there because we just ran inside because of all the pelting of stones and bottles and people coming in with the rods and knives and everything, and all the CCTV footage and DVRs have been taken by the Police.
Goemkarponn: Did you ever speak to the local MLA and Minister Michael Lobo?
JL: I went even with my wife and spoke to the local MLA. Initially, when the first incident happened, he promised total support because he knew what happened was wrong. And now, I have heard Rajiv Arora also has gone and met him. He had called me to settle the issue and I refused because criminal cases are pending on me, unless and until I come out clean, I will not settle anything with Rajiv or anyone for that matter.
Goemkarponn: Tito's owner Ricardo de Souza complained that the local authorities are harassing the local businessman. Do you also share a similar
sentiment?
JL: Absolutely. What Ricardo faced is no exception to Ricardo or me. This is for everyone, but people are scared to talk. Just because we can talk. We have a platform to talk; we can come in the open and talk, but there are other hundreds of people who are suffering in the same way and cannot voice their opinion because they are scared.
Comment