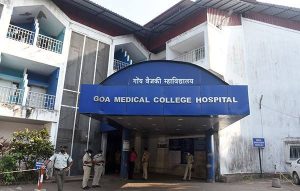 Goemkarponn Desk
PANAJI: In a major decision, Goa government has decided to implement the reservation of 2% for SC, 12 % for ST and 27 % for OBC for the Post Graduate courses in Goa Medical College (GMC)
Notification to reserve 40% seats in PG courses of Goa Medical College was issued yesterday. Govt has directed GMC Dean to send the proposal for reservation in PG courses to Public Health Dept for obtaining govt approval.
The roaster for reservation will be prepared by Social Welfare dept. An expert committee under the chairmanship of Health Secretary had recommended the above reservations after consulting the Advocate General.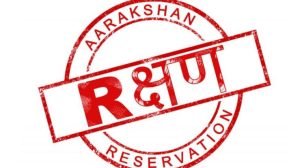 The High Court has struck down the decisionof Goa Government dated 04.05.2020 to implement for the first time, reservations to thePostgraduate Courses at Goa Medical College (GMC) to the extent of 41% in favor of ST (12%); SC (2%) and OBC (27%)from this academic year i.e. 2021-2022.
The court has also set aside and the recommendations made by the Goa Commission for SC and ST vide order dated 22.04.2020 and by the Goa State Commission for Backward Classes vide order dated 16.03.2020.
The High Court in it's verdict has observed that:The recommendations of the SC/ST Commission have to be laid before the State legislative assembly together with a memorandum explaining the action taken or reasons for non?acceptance. The advise of the OBC Commission shall be ordinarily binding upon the State Government.
HC also observed that rules governing the admissions to post-graduate courses at GMC and GDC, which require that the admissions to such courses must be strictly in the order of merit were neveramended to factor the reservation policy or dilute the merit clause or convert the merit clause into a relative merit clause.
In their 95-page judgment, Justice M S Sonak and Justice M S Jawalkar said, "Such a serious decision to reserve 41 per cent of the state quota seats to PG courses at GMC ought to have (been) preceded by application of mind to a host of relevant considerations referred to in a plethora of decisions of the Hon'ble Supreme Court on the subject as well as the considerations flagged by the Dean of GMC in his letter/notings…"
Following the court's decision, the Congress attacked the ruling BJP for its inability to defend in court caste-based reservation in PG medical courses. "This government is anti-bahujan samaj… This reflects the RSS ideology that has been against SC, ST, OBCs," said Goa Congress president Girish Chodankar.
Comment