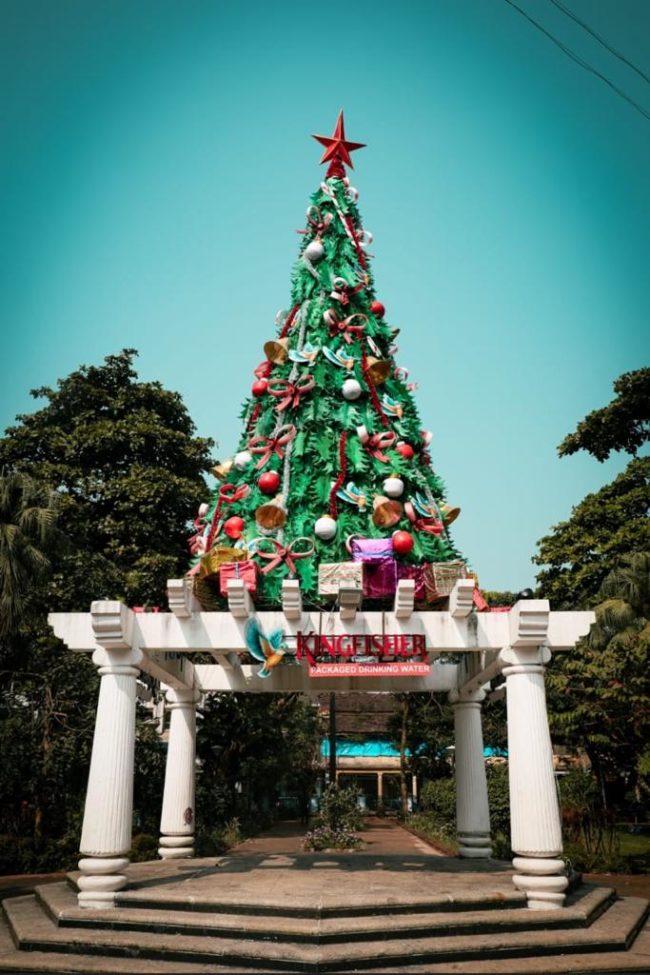 Right in the heart of our capital city Panjim stands a 42ft Christmas tree at Garcia de Orta, a symbol of love, friendship and hope that has touched the hearts of not only every Panjimite but everyone that passes by.
The idea was conceptualized by Goa's very own Gregg Furtado and supported by Kingfisher – the king of good times – a brand that has played an integral role in encouraging and supporting Cultural events and Tourism in the state of Goa
Mr. Greg Furtado stated that "Garcia de Orta is a prominent place of Panjim that one has to pass every day and the task of erecting a 42ft Christmas tree was taken up as a symbol of unity to keep the tradition alive through these challenging times that we live in and to give everyone a little extra Christmas cheer for the season. In the following days there will be groups of Christmas carolers performing around the tree and little Santa's cycling around the City".
A spokesperson from Kingfisher added: "Kingfisher has always shared a very close bond with Goa and continues to do so. The installation of the Kingfisher Christmas Tree in the heart of Panjim is a symbol of Kingfisher's love for Goa; a celebration of the festive season; and, a beacon of hope for a better 2022. We would like to convey to all our friends in Goa our compliments of the season and best wishes for a prosperous and happy new year!"
Comment