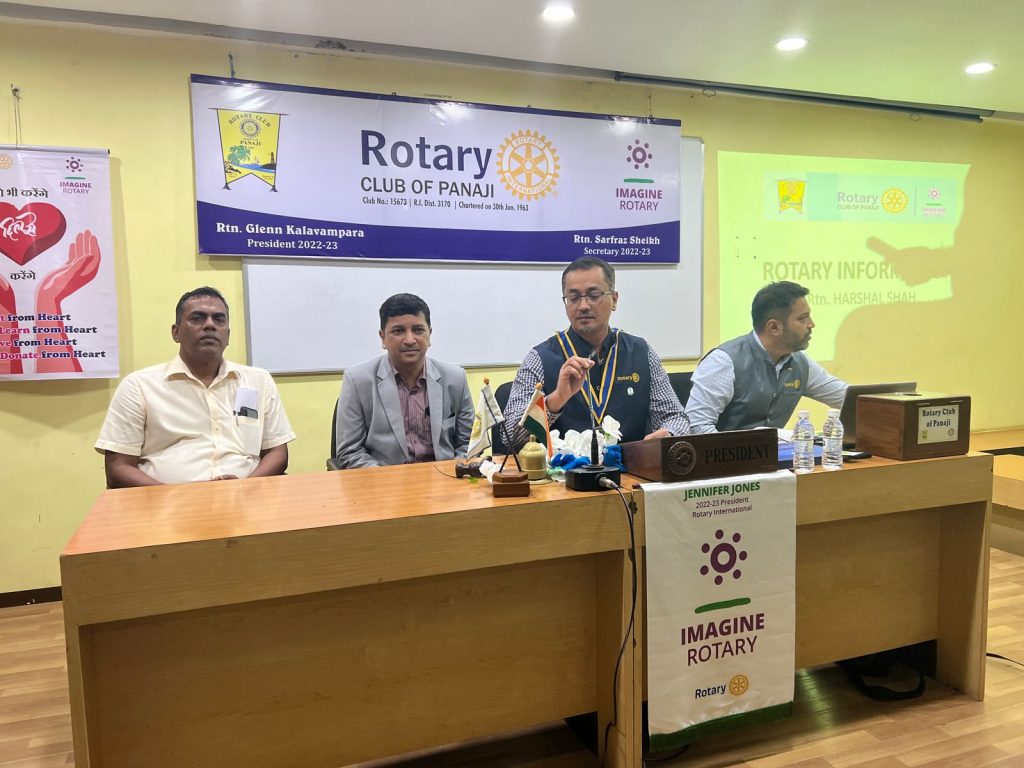 Goemkarponn desk
PANAJI: 21st September is observed worldwide as World Alzheimer's Day. The Rotary Club of Panaji invited Dr Amit Dias from the department of Preventive and Social Medicine at GMC and the founder secretary of the Dementia Society of Goa to deliver a Message of Hope on this occasion and throw light on the early signs of dementia.
The message of hope is that research carried on in the world today, since the first description by Dr Alois Alzheimer's, has revealed that dementia, including Alzheimer's disease, can be prevented. Even if a person has dementia, a lot can be done with empathy and understanding and the right kind of support.
"It's like a lifestyle disease, and a lot can be done to delay the process or even prevent it", explained Dr Amit Dias. "Social interaction, physical activity, control of diabetes, hypertension, avoiding smoking, alcohol and getting involved in activities that stimulate the brain can help in the process of prevention.
Dr Dias suggested that awareness is a big boost that service organisations can assist in partly addressing the growing concern to minimise efforts by health workers.
Stigma often forms a big barrier, due to which many times, people do not get an early diagnosis and appropriate care. Efforts needs to be made to fight stigma and the myths surrounding the condition.
According to Alzheimer's Disease International, every 3 seconds, there is a new case of dementia.
India has over 4 million people with dementia. The state of Goa, with a rapidly ageing population, is estimated to have over 5000 people with this condition, explained Dr Dias.
Rotary Club can take this as a new challenge to champion the cause of fighting dementia just as they did for polio eradication.
All it needs is the willingness to be a part of a solution and a selfless attitude.
Comment