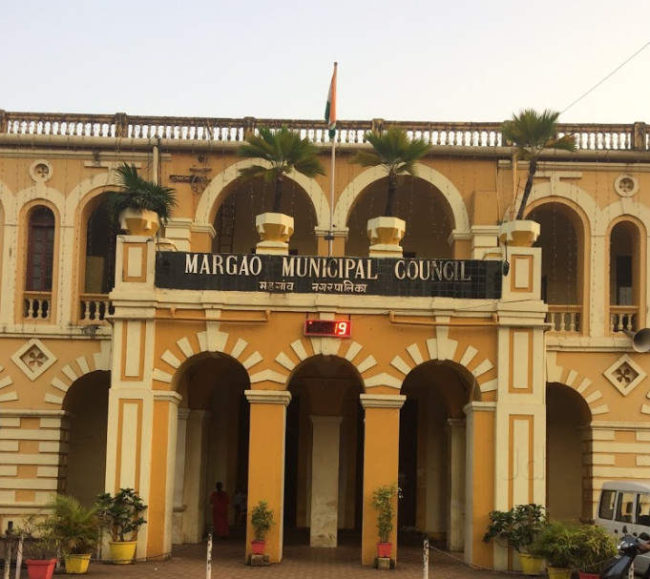 Gaurang Prabhu
MARGAO:
The coming municipality election is litmus test for former BJP MLA Damodar Naik, Goa Forward chief Vijai Sardesai, Congress' Fatorda block and Margao BJP Mandal.
The results could easily be termed as the curtain raiser for the Assembly elections to be held next year.
Damu Naik has lost two consecutive assembly elections and his complete panel has lost in municipality in 2015.
For Damu, this is the last chance to prove his worthiness in Fatorda politics.
On the other hand Vijai Sardesai has continuously won t assembly and his panel won in 2015 in all 11 wards of Fatorda municipality.
All these elections were won by Vijay being in the Opposition while taking various issues like Mopa, ODP, and many other issues against the BJP government.
However, the twist to the tale came after 2017 Assembly when new born Goa Forward thought of supporting Manohar Parrikar-led Government and from then it has been struggle for Vijai to convince the supporters, who stood by him prior to 2017.
This is the first time Vijai going to polls after aligning with BJP.
Another worry for him would be, even though his panel ruled MMC for last five years, it completely failed to resolve main issues which concern the people of Margao and Fatorda.
Vijai also gave place to 14 new faces in his panel as the ex- representative from his panel had failed to do much needed development.
For Congress, post 2002 defeat congress never came up in Fatorda. Alex Luis Cardozo represented Fatorda for congress but was defeated by Damu Naik in 2002 by a close margin of 500-odd votes.
Since that defeat of 2002, Congress never came up and their vote share kept on decreasing with every elections. In 2012, it went to lose the Fatorda seat by 600-odd votes when the Congress high command denied ticket to Vijai Sardesai at the last minute.
Now Congress is fighting for its existence in Fatorda in spite of their State president Girish Chodankar being from Fatorda they don't seem to be in the race.
Though the elections are not happening on party lines, many of Fatorda block Congress committee members including their working president of South Goa. Even the South Goa MP Francisco Sardinha extended his support to all Congress candidates from Fatorda but opposition leader Digamber Kamat and Curtorim MLA have joined hands with Vjai Sardessai
Margao BJP under pressure 
From the time Digamber Kamat left BJP in 2005, the Margao BJP is struggling to register its first win in Margao. Till now they have tried two candidates but both have failed to register the victory. After Digamber Kamat exit Margao BJP Mandal lost the control of municipality too.
Also post 205, infighting continued in Margao BJP mandal, the leadership failed to unite the Margao BJP and still it is continuing.
Coming municipality elections may be the last chance for the local BJP leaders to prove their strength and wipe out the stain of disunity in Mandal.
Digamber Kamat on driver seat 
Though BJP Mandal has not left any stone unturned, Kamat has been successful in thwarting attempts of BJP to wrest power and won all electoral battles in Margao.
Even in this municipality election he looks more confident and after inclusion of ex-chairperson Ghanshayam Shirodkar his strength doubled.
Comment