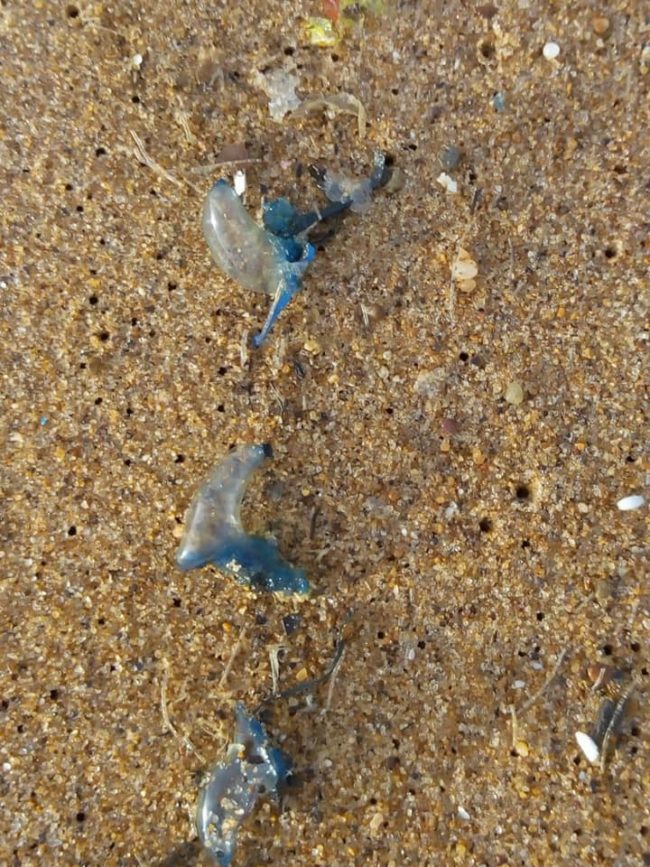 Goemkarponn desk
PANAJI: The Drishti Marine Lifeguard services has issued a Blue Bottle Jellyfish warning to tourists and locals visiting Goans beaches.
Drishti says the sting of jellyfish can cause
"Blue Bottles are being reported across North and South Goa as well as Juhu beach in Mumbai. Known also as the Portuguese Man o'War, these creatures are found in the Indian Ocean and drift seasonally with currents into the coast. The size of its inflated 'float' can be about 15cm but tentacles can grow up to 165 feet: Drishti said.
It further says that the sting causes sharp pain and, in some cases can create inflammatory skin reactions. All are advised to watch for these and tread carefully on the beaches as these can sting even once washed up. "Inform a Lifesaver if medical help is needed," Drishti said.
Comment