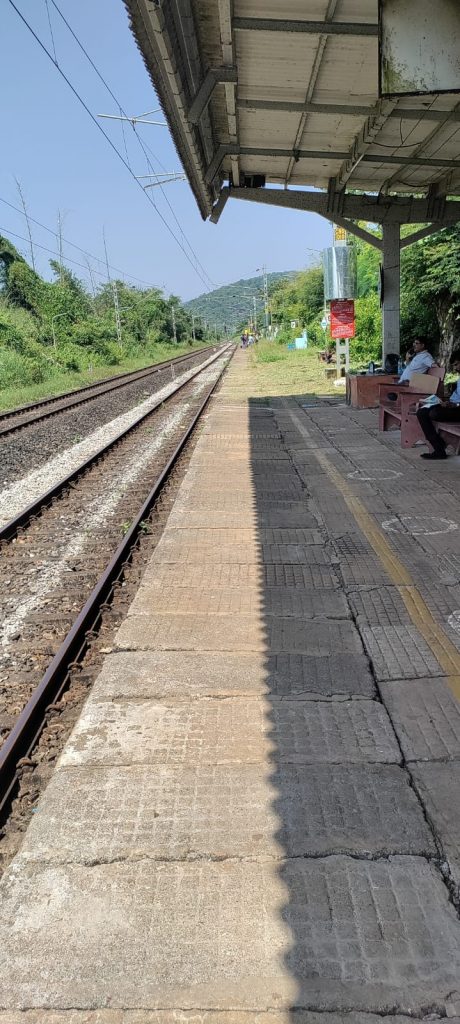 Goemkarponn desk
CANACONA – It may sound strange, but not many will be able to digest that except for two local passenger trains, no distant trains stop at Canacona Konkan Railway Station since some of these trains made their last halt in March 2021 and thereafter stopped altogether due to Covid -19 outbreak.
The services of the three main-stream trains that made halts at KRC Station Canacona -Netravati Express and Magsyagandha Express (daily) and weekly Gandhidham Express (Weekly) were, however, discontinued following their last halts on 24th March 2021 at a time when the COVID-19 lockdowns at its peak.
As the overall Covid-19 situation improved and some trains, though limited, have resumed their schedules, halts in many of the Stations, including KRC Canacona, were not permitted due to different issues. Medical/Health teams were placed at major railway stations to allow only covid negative passengers to board the trains.
According to Canacona KRC staff, due to the unavailability/posting of medical/Health Staff teams at KRC Canacona, no train halts were permitted after the train's itinerary/schedule was resumed partially and in a phased manner.
Sarvesh Kenkre, a young local entrepreneur and social activist, said, "it's highly illogical for railway authorities to ignore the Tourism important Canacona Railway Station of Goa, even as the railway's itinerary was normalized months ago."
"It's not only an injustice to visiting tourists, but the locals are badly affected by not resuming the halts and issuance of tickets quota of trains running along the Canacona route," he said.
While all the trains have resumed their regular itinerary on the Konkan Railway route, Netravati Express, Magsyagandha Express, and Gandhidham trains, which previously had halted, are regularly plying on the Canacona route but without Halts at KRC Canacona Station.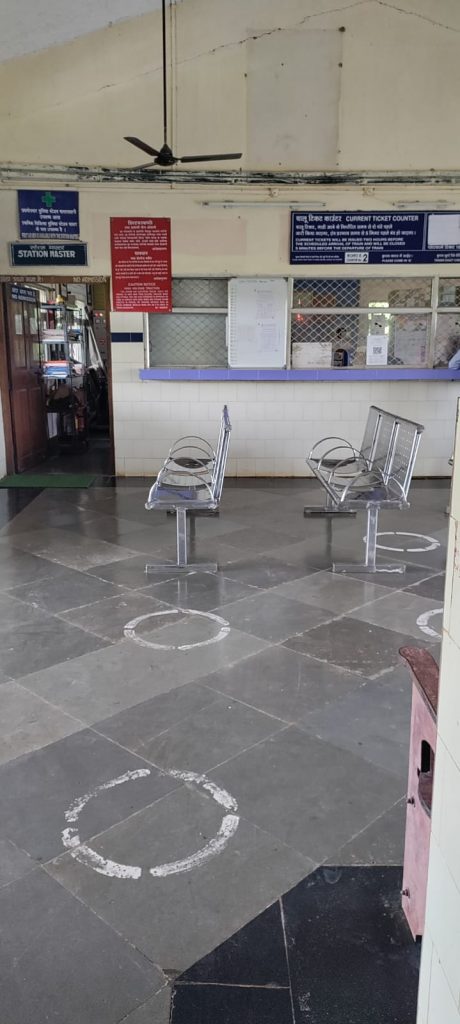 The tickets quota previously issued is also not resumed inconveniencing lots of train commuters. 'with no halts to any of the trains, issuances of tickets Canacona quota cannot be resumed', informed a source at Canacona Station.
Incidentally, the ticket counter is open only for the local passenger trains like Margao -Karwar -Margao and Mangalore -Margao, which halts at Canacona at Canacona Station.
Canacona railway sources further informed authorities are shortly commencing the Pernem -Karwar DEMU and Margao -Menguluru Central DEMU trains, and these trains will make stops at Canacona.
"Many tourists and visitors besides the locals are put in great hardships by Railway authorities by not resuming the halts of long-distance trains and also not issuing the Canacona station tickets quota. Canacona is an important tourist place, and railway authorities should take an immediate decision to join Canacona railway station in its itinerary", demanded Palolem Councillor and CMC Ex-Chairperson Simon Rebello.
Meanwhile, the computerized and online Train ticket Reservation Centre opened at the Canacona Post office is accused of functioning at its own whims and fancies.
Many commuters who visit the Post office are called back on different dates and days, either stating the system needs to be fixed or the staff is busy with postal work.
A commuter who approached the Canacona post office for railway tickets to travel to Mumbai on Wednesday was sent back by a staff handling the counter (sitting idle) and told to come the next day at 9. O'clock. When approached the next morning was reportedly asked to wait till 11 O'clock, or whenever the staff will be free to attend, informed the dejected resident of Mumbai.
Comment