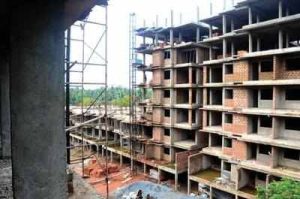 Goemkarponn Desk
PANAJI: The CP Dept has constituted a 6 member committee under Chief Town Planner Rajesh Naik for carrying out scrutiny, verification and examination of the proposals received by the dept for grant of additional height and FAR for constructions under provisions of Clause (a) of regulation 6.1.1 of the Goa Land Development and Building Construction Regulations, 2010.
The proposals are to be considered on case to case basis in consideration of the locational aspect, nature of development, use proposed, information available and on any such other criteria.
Farm houses within A1 and A2 zones shall be permitted provided these lands are not classified as "rice" (Paddy field) and "forest" in survey records," one proposed draft rule provides.
It however mandates that the land where the farm house is being proposed should be of a minimum area of not less than 10,000 square meters and the maximum ground coverage permitted will be limited to 2.5% of the plot and the maximum built-up area permissible will be 500 square meters.
A maximum height restriction for the farm house construction of 7.60 m from ground level to the eaves of the roof has also been proposed.
For open air sports or religious structures the minimum size of the land holding is mandated to be 2 lakh square meters and the maximum FAR coverage and height restriction permissible shall be 5% and 7.60 meters, another clause in the proposed draft regulations states.
Comment