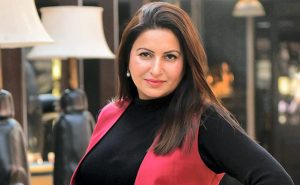 Goemkarponn Desk
PANAJI: The Central Bureau of Investigation (CBI) was given permission by the District and Sessions Court in Panjim on Friday to access the digital safe vault of the late BJP lawmaker and Tik Tok star Sonali Phogat from Haryana.
The Sessions Court gave the CBI permission to open the digital safe vault only for the purpose of an inquiry, with the requirement that the entire procedure be videotaped.
Following a request from the Phogat family and a recommendation from the Haryana government, the State administration turned over the matter to the CBI in September of last year.
On August 23 of last year, Phogat, 42, was pronounced dead at the St Anthony Hospital in Anjuna, North Goa. The Goa Police added murder sections after her post-mortem report revealed blunt force trauma to the corpse after initially ruling death by natural causes. The cops detained five people in total.
On August 22 of last year, BJP leader Phogat, her associate Sagwan, and his friend Sukhwinder traveled to Goa under the pretense of filming a movie. They proceeded to Curlies Restaurant in Anjuna under the guise of partying while staying at a resort in Vagator, where one of the accused allegedly mixed an offensive substance in water and made Sonali consume it.
Meanwhile, Sudhir Sagwan, the main accused in Sonali Phogat alleged murder case was released on bail by the Sessions Court in June this year, while another accused Sukhwinder Wasi Singh was released on bail in May this year.
Comment