Dhiraj Harmalkar/
Goemkarponn
VASCO: Cruelty against animals should be dealt with strictly, echoes the voice of animal lovers. Mormugao DySP assures to take strict action against those found doing inhuman treatment and cruelty to the animals.
The stray cattle from Vasco and nearby areas are facing "bure din" these days as the cruelty against stray cattle has recently surfaced.
Vasco MLA Krishna Salkar taking note of such inhuman acts against the animals, raised this issue in the assembly session yesterday. Chief Minister Dr Pramod Sawant gave satisfying and obvious instructions to the Police department to take strict action against those who are found doing cruelty against animals.
Seeing such shocking incidences against stray cattle animal lovers was very upset.
Asha Keny, an animal rescuer from Vasco, felt that it is very. It is crucial to have a cattle pound or Goshala in Vasco or nearby areas to avoid such cruelty against animals, and if any cattle were injured, they could be adequately treated inside the cattle shed. The incident was very shocking and saddening that people have stopped down to this low," she said.
Hanumant Parab, a well-known Gorakshak from Goa, also felt sorry for the stray cattle who had undergone such cruel acts by some miscreants.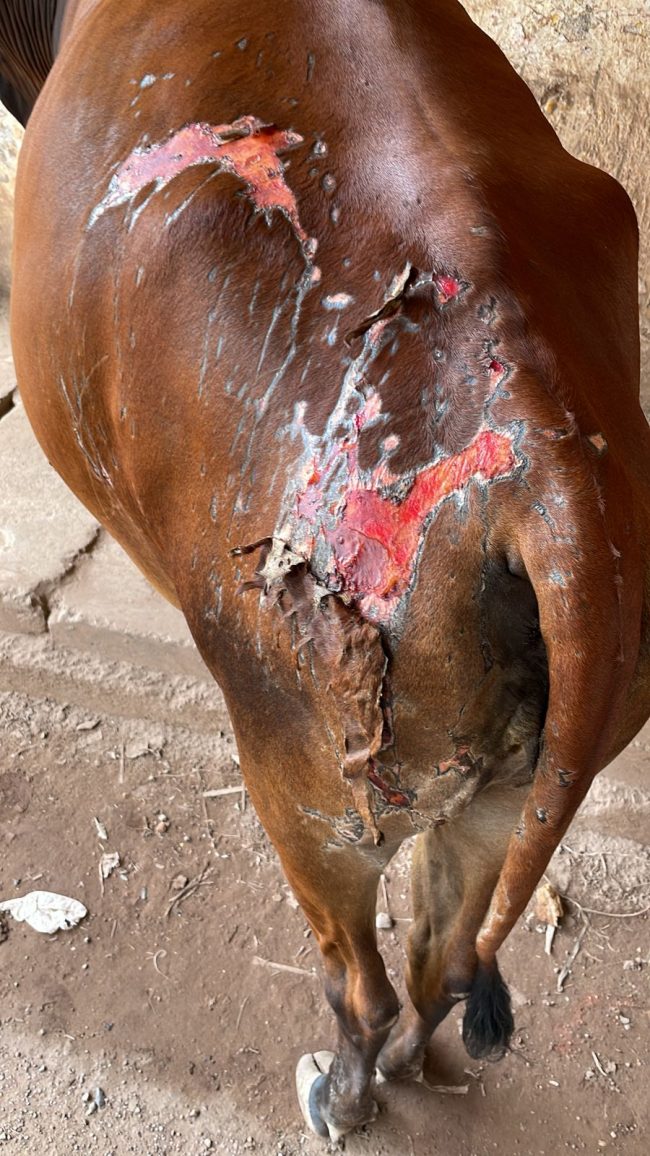 Parab said it is a High court guideline to have a cattle pound shed in panchayat and municipal areas. Some municipalities and panchayats have built these sheds from the government's funds, but I see a lack of willingness and positivity in enforcement, operating these cattle pound sheds practically.
Meanwhile, when contacted, Chief Officer Jayant Tari of MMC said that there was an old cattle pound shed, but now the council has passed a proposal to rebuild a cattle pound shed and soon, the tender of this new project will be done.

He further said that once we build the new cattle pound shed, either MMC will sign an MoU with any agent who will operate this shed; otherwise, the municipality itself will run it. The decision about the functioning of the shed will be decided by the council once the project is complete, Tari added.
When contacted by Mormugao DySP Rajesh Kumar, he said that the Vasco police inspector would write a letter to the Mormugao municipality to build a cattle pound shed and keep stray cattle inside. Further, if any assistance is needed from the side of the police, then we will help MMC catch and spot any stray cattle.
DySP Kumar also said that harming animals is also a crime. If anyone is found harming stray animals, he will be booked for Cruelty Against Animals, and strict action will be taken against the person.
Comment