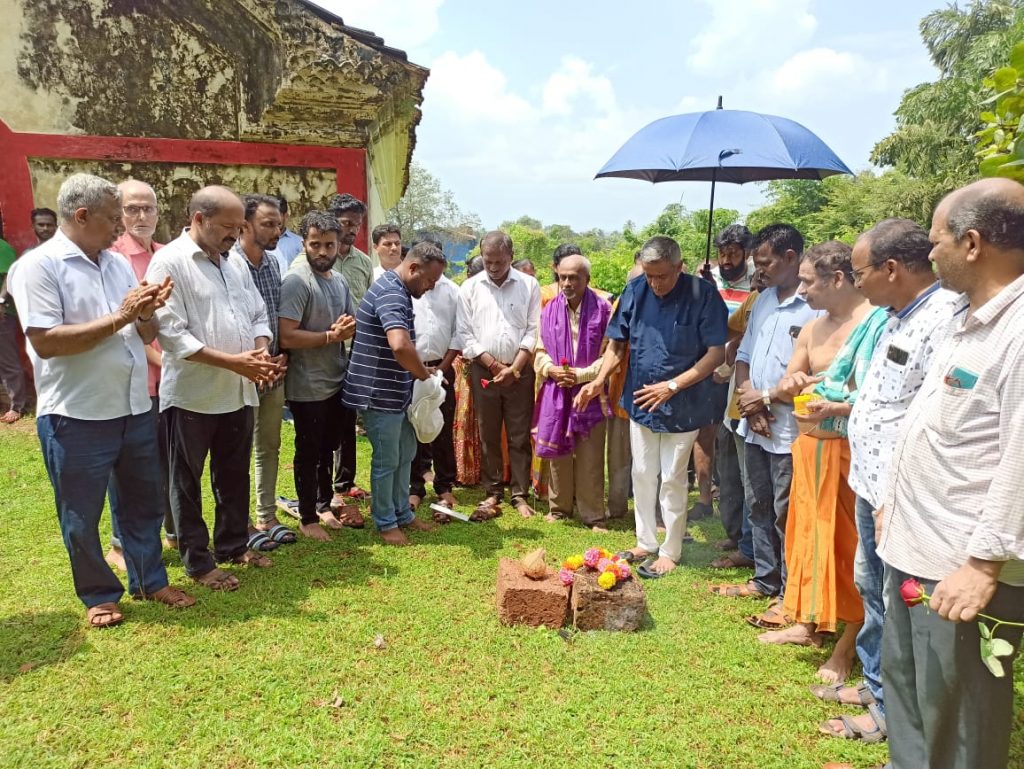 Goemkarponn desk
MADKAI: Power Minister Sudin Dhavalikar announced the hot-mixing of all the roads coming under the jurisdiction of the Madkai constituency.
Mentioning that the estimated cost of hot-mixing the road with the carpet of tar will come up to Rs 4.50 crore, Dhavlikar informed that the process of tendering for the same has already been completed.
Furthermore, the Power Minister was also informed about Power Department's plan to transform overhead power into underground cabling.
He said the work of this project will commence this month (October 2022). "The roads of Adpai-Durbhat village will be hot-mixed initially as the pilot project followed by the roads of remaining villages, he added. The initial cost of the hot-mixing project was informed to be around 13 crore rupees.
Urging constituents of Marcaim constituency to support the project of underground cabling proposed in their constituency without fearing anything, Dhavlikar said, "Government have decided to convert all the High Tension (HT) and Low Tension (LT) overhead power lines into underground cables by considering the topography of this constituency. The Government at this time has also taken note of frequent power outages faced during the rainy season by Marcaim villagers".
Dhavlikar was addressing the villagers of Marcaim constituency at the launch of the function organised to unveil the various developmental project planned to be taken up in this constituency at Kundaim.
"Underground cabling is need of an hour. For better facilities, the villagers should support the developmental work without any hesitation/objections or fear". Power Minister, at the same time, laid the foundation for the beautification of Betal Devasthan Dassolwada-Kundaim.
Veling-Priol Zilla Panchayat member Damodar Naik, Dy. Sarpanch Ujwala Naik, former Sarpanch Ramu Naik, President of Navdurga Devasthan-Kundaim, Prasad Kamat, along with other dignitaries, were present.
Sarpanch of VP Kundaim Sarvesh Gaude addressed the function with a welcome speech, while Laxmikant Maujekar, Secretary of Navdurga Devasthan, proposed the vote of thanks.
Comment