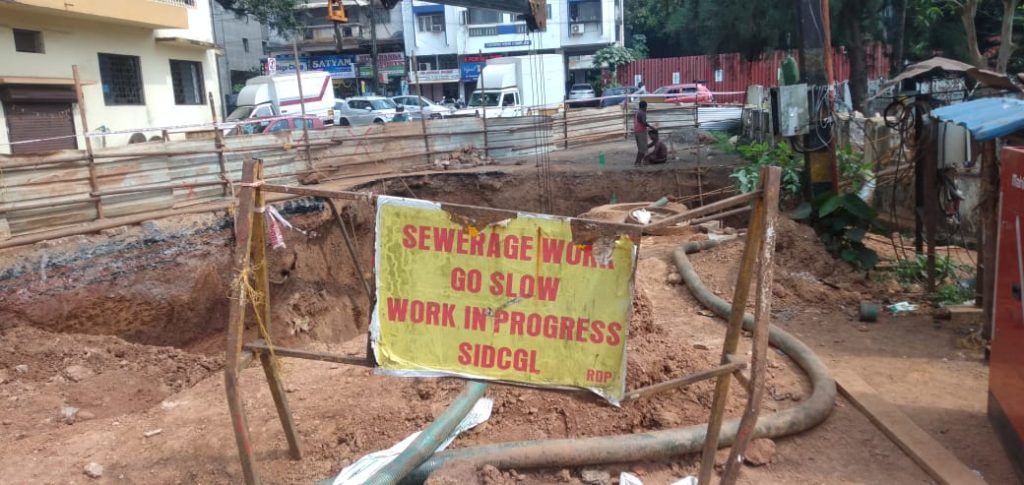 Goemkarponn desk
PONDA: The work on Ponda 15 MLD STP began in 2016 and is expected to be completed in 2018. The roads were dug to lay sewerage lines; however, the sewerage work is still complete after six years.
Even after six years, Ponda Sewerage work has gone slow; work in progress. The result of this is that the Pondaitees, too, suffer while travelling on bad roads dug for sewerage work hot mix carpeting, which is not done pending the Seweage work.
Only a few roads are hot-mixed, and due to unfinished sewerage work; hot mix carpeting of Ponda roads is kept pending, which will be taken up only after the sewerage department gives sewerage work completion certificate on roads dug by them for STP lines and chamber.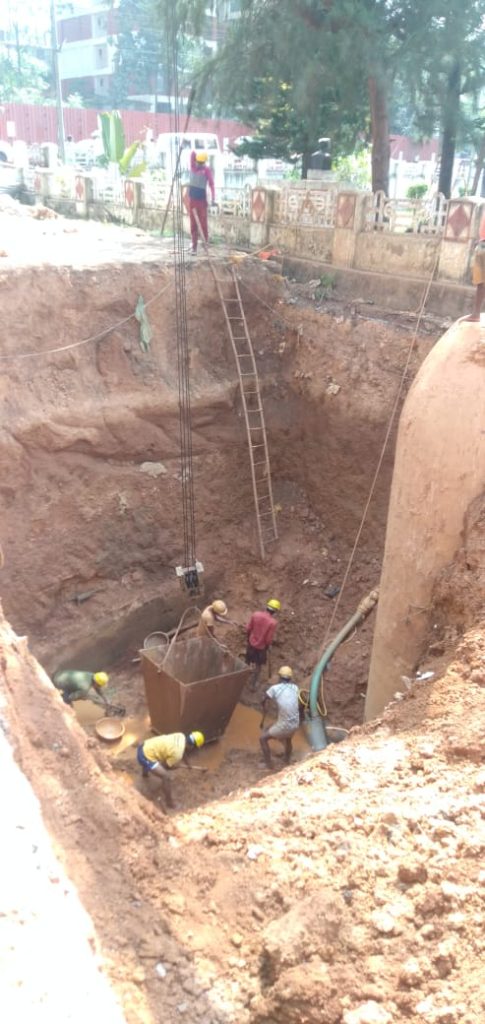 Even as sewerage officials claim 95 per cent of work on STP is done, it is learnt from PWD sources that they have asked permission for fresh digging on some of the roads in Ponda.
The huge sewerage chamber at PMC garden, which was completed, had been dug again due to technical problems recently, and the work is progressing.
Because of pending work, around 30 to 40 per cent of roads could not be hot mixed, and people are suffering on roads turned into bad to worst dug for sewerage one fine example is Daag Ponda road, where people even protested against bad road condition due to delay in STP work.
Sources in PWD Road Division said the sewerage department had yet to give the completion certificate of their sewerage work for all roads they dug and even urged for fresh digging of roads.
The Sewerage Official Pradeep Gaude said no work is pending now on the 15 MLD Projects.
He said it would soon be inaugurated.
"We have already made provisions at manholes to provide door-to-door connection," he said.
Viral Sapre social activist, pointed out that PWD Minister Nilesh Cambral should inspect sewerage work and road conditions. Besides Kapileshari – Daag road, the Ponda Market road is also turned bumpy.
Comment