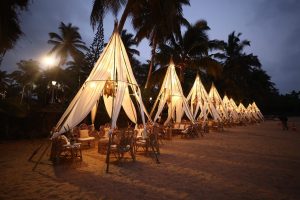 PANAJI: Indian culture is known for its vast history and diverse artwork, including pottery, weaving, jewellery and sculptures. Along with it Goa's rich culture represents distinctive artwork techniques, and the essence of this artwork is only rising.
The G20 second health working group meeting is underway in Goa, India, providing a platform to showcase the state's unique culture and heritage. Goa's rich culture represents distinctive techniques that are gaining popularity.
Alongside the meeting, delegates will have the opportunity to experience cultural heritage and expl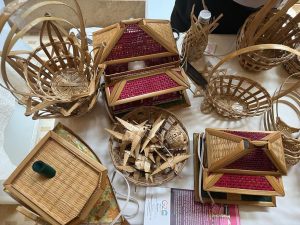 ore stalls featuring artwork by different artists chosen by The Directorate of Art and Culture, Goa. This provides delegates with an insight into the region's unique artistic offerings.
Goan cashew and the Feni holds a very significant place in the heart of every Goan and tourists coming from across the world. At G20, Rajesh Singh is running a stall that exclusively sells Goan cashews and feni due to their high demand on the global market.
Another artist, Virginia D'Cruz, is also showcasing her work at the event, which includes making paper flowers for weddings and gift items made from seashells found on Goan shores. D'Cruz aims to turn waste into art.
The weaving of the Kunbi saree, a Goan tradition for 450 years now, is also being showcased at the G20 summit, drawing attention to the art and culture of Goa. The saree is woven with small and large checks dyed in red and black and is being proudly exhibited by the government at the summit. "We feel proud to represent our tradition at such a platform where in delegates can experience the rich art that we have been preserving and taking efforts to promote our practices of weaving kunbi sarees" says Umakant Tilve.
Amar Shet, demonstrating the process of pottery live at summit belongs to the Kumbar family who have been in this trade for across generations. The rich red, smooth surfaces of the earthenware of Goa have a distinct style of their own. Potters carve utility and decorative items with a realistic touch. The various items produced include, flower garden pots, bowls with floral designs, figures of saints, Gods and Goddesses, animals, ashtrays, penholders etc. Although pottery is made all over Goa, Borde and Bicholim are the two famous centres for earthenware. Goans used to cook in earthenware's late up to 1980, but due to health reasons are slowly shifting back to earthenware.
Dashavatar is one of the major traditional art forms of Goa. This traditional drama endorses ancient Hindu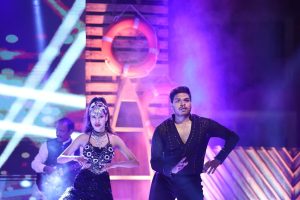 beliefs. 'Dashavatara' refers to the ten incarnations of Lord Vishnu (Hindu God). Gurudas Ganesh Gawas introduces 'Kala Vaibhav Dashavtari Natya Mandal' who are here to present the combination of art and tradition of Dashavatar. " This art has been performed in Goa since nearly last two hundred years," says Gawas. The play contains stories mythological stories with local variations. There are also songw and prayers that are performed. The Dashavatar is very important art form for the local populace.
A stall of bamboo art by Vijay K. Jadhav intends to highlight the importance of bamboo and how one can make unique items with bamboo.
Bamboo craft is believed to be age old oldest. It has been used for making utensils as well as decorative items. The origin of this art was to cater to bamboo carriers and baskets which were specially designed for the farmers and fishermen. Farmers carried baskets that used to carry coconut, rice, paddy, fish, and flowers. Now a days various fancy items are prepared by the craftsmen out of bamboo.
Sagar Naik Mule, a 'Kaavi' artist is demonstrating his talent at the summit with his exclusive exhibition showcasing his artworks. He is displaying his hand-made Indian red pigment paintings obtained from the laterite soil.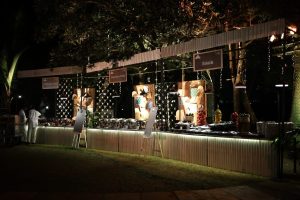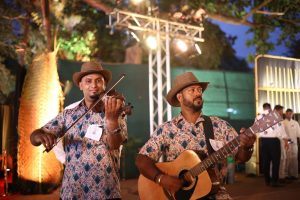 Comment