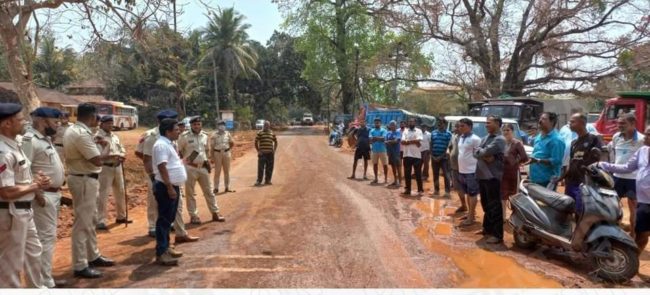 Goemkarponn Desk
MAYEM: The Gavkarwada Mayem Gram Panchayat today has decided not to transport mining trucks from their village till the roads are repaired and the water supply work is complete.
During the incident, Gavkarwada Sarpanch Seema Arondekar had been detained by the police for supporting the villagers.
"The trucks go on from our village damaging the water pipeline blow the road and this is common phenomenan," the villagers said
Soon, after the incident, the Deputy Collector reached the spot and tried to settle the matter. Several villagers were arrested this morning and were handed over to the Deputy Collector
The villagers said if the administration failed to take to repair the roads, the protest would intensify.
Comment