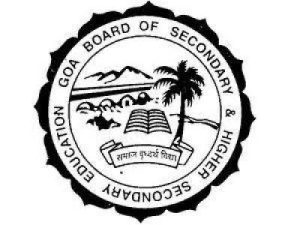 Goemkarponn Desk
PANAJI: Breaking down barriers to education, the Goa Board has issued a circular to schools, following the recommendation of the Goa State Commission for Persons with Disabilities (PwDs).
The circular instructs schools not to deny admission to any Children with Disabilities (CwDs) as per the mandate under Section 16(i) of the Right of Persons with Disabilities (RPwD) Act, 2016.
The circular has been issued with immediate effect and is expected to facilitate the admission process for students with disabilities. Despite repeated instructions, there were instances where students with disabilities were denied admission under certain circumstances, which prompted the issuance of this circular.
The circular also deleted the points related to vertical mobility, which stated that children adopting General Science or Modified Science would not be able to opt for Science in Standard XI, and children adopting New Maths Subject or Modified Maths would not be able to opt for Maths in Standard XI. These restrictions were creating roadblocks for students with disabilities to pursue their desired courses.
The commission stressed that the circular issued by the Goa Board is aimed at providing an inclusive setup for students with disabilities. "We welcome this move and appreciate the Goa Board for its sensitized approach towards the issue. This is a crucial step towards creating an inclusive learning environment that values diversity and promotes equal opportunities for all students, irrespective of their abilities. We hope that this circular will encourage schools to be more sensitive and accommodating towards students with disabilities and help them pursue their academic interests with dignity," said Guruprasad R. Pawaskar, State Commissioner for Persons with Disabilities, Goa
The commission has urged the heads of the institutions to adhere to the mandates of the RPwD Act strictly for effective implementation. The commission hopes that all educational institutions will provide barrier-free learning environment for students with disabilities.
Comment