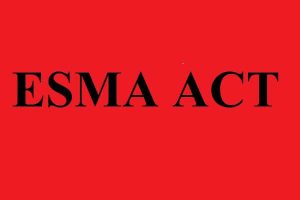 Goemkarponn Desk
PANAJI: The Pharmaceutical sector is very critical industry for the state of Goa, as it provides employment and foreign exchange to the exchequer. The government has taken all out efforts to make Goa a major supply destination.
Goa is strategically located with good infrastructure facilities with airport, a seaport, connectivity by road network and other amenities. With necessary support from the government the state has become major, export-oriented, Pharma hub in the country.
However, in the recent times it (the Indian Pharma Industry) has been impacted by several challenges like patent cliffs, substantial price erosion, and increase in competition with increased regulatory scrutiny in the global market and thus our position as a global supplier of good quality, affordable, accessible medicines have also been impacted due to increasing regulatory compliance efforts and effect on productivity.
Faced with all these issues, the association approached the government for its sponsorship and support, and we are glad to inform that the state government has proactively helped in many areas and the collaboration is growing further.
Along with other issues, the association also requested the Government for necessary protection from political and union related issues constantly troubling the member's company.
We are glad that in a significant development, the Government of Goa has announced the enforcement of the Essential Services Maintenance Act, 1988 (ESMA) for Pharmaceutical Companies operating in the state of Goa.
The decision aims to ensure uninterrupted availability of essential medicines and healthcare services to the residents of Goa and the Community at large.
The ESMA empowers the Government to regulate the functioning of essential services in times of emergencies, strikes, or other circumstances that may disrupt their operations. By invoking this ESMA Act for Pharmaceutical Companies, the Government aims to safeguard Public Health and maintain a steady supply of vital Medications.
Under the ESMA Act, the Pharmaceutical Companies will be required to adhere to specific guidelines and directives issued by the government. These guidelines are aimed at streamlining operations, ensuring the availability of essential drugs, and preventing any disruptions in the supply chain.
The Government has encouraged all Pharmaceutical Companies in Goa to cooperate fully with the directives and guidelines issued under the ESMA. It is imperative for them to prioritize the production, distribution, and availability of essential drugs, ensuring that the healthcare needs of the people of Goa are met adequately.
The government remains committed to the health and well-being of its citizens and will take all necessary measures to ensure the smooth functioning of the healthcare system.
Goa Pharmaceutical Manufacturers Association (GPMA), Goa State Industries Association (GSIA), Verna Industries Association (VIA) and many other Industry Bodies & Associations have Welcomed this step from the Government of Goa & thank The Hon'ble Chief Minister Dr. Pramod Sawant for his support to all Industries in Goa.
Further, the member's companies have been guided for not initiating any unnecessary action.
Comment