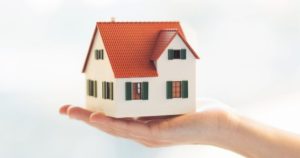 Goemkarponn Desk
PANAJI: Chief Minister Pramod Sawant said that his government will recommence Housing Loan Scheme for govt employee.
"Government will recommence Housing Loan Scheme for govt employee. earlier scheme was stopped as it had many loopholes. Housing Building Advance (HBA) scheme, initiated in 1988 was withdrawn by the state government in May 2020," said Sawant
He further said that the new housing scheme is likely to be implemented through the Economic Development Corporation (EDC).
Embracing Goa's and India's rich cultural heritage, Chief Minister Dr. Pramod Sawant said that the name "Kautilya" was chosen for the new Accounts department building.
The investment of 44 Crores in Kautilya Lekha Bhavan underscores the government's commitment to provide state-of-the-art facilities for efficient financial management.
In line with the digital era, CM announced the comprehensive digitization of all departments, incorporating UPI-enabled cashless facilities.
He assured that housing loans would again continue, emphasizing the collaborations with empanelled nationalized banks to seamlessly implement various schemes and subsidies across departments.
Sawant said that the attempt of the govt is to stop the handling of cash in govt systems. Over a period of time each and every scheme, payment etc will be cashless through UPI and other technologies, he added. Sawant went on to claim that almost half the govt departments are already operating in cashless manner.
Comment