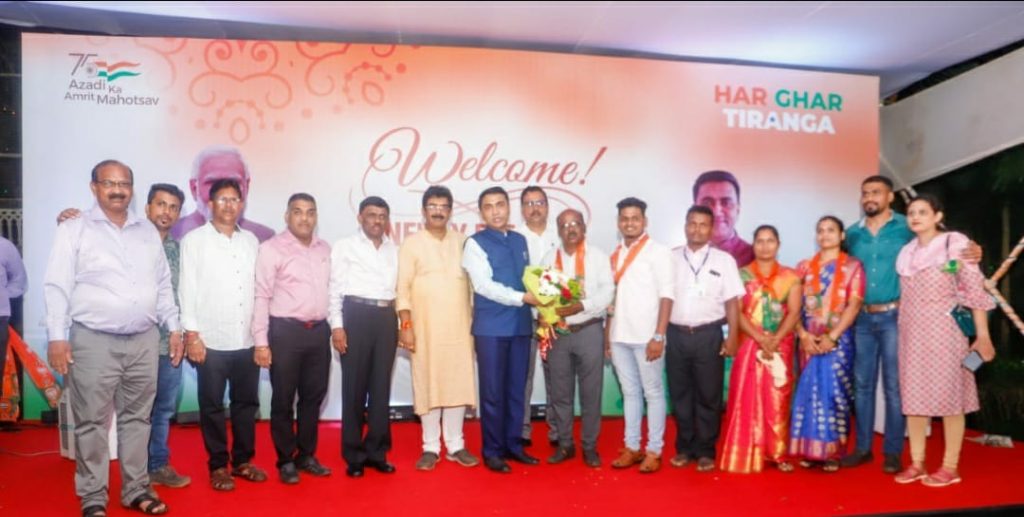 Goemkarponn desk
CANACONA – Panchayat elections are over, but the dust it had let loose continues to blow unproportionate, even as a search is launched amongst the din to elect sarpanchas in all the seven Village Panchayats of Canacona taluka.
Including the Khola panchayat (in Quepem constituency), almost all of the newly elected Panch of all the seven VPs of Canacona Taluka have declared their allegiance to the rulling BJP government. However, while the majority of the panchas from four VPs of Agonda, Shrishthal, Poinguinim and Khotigao met the Chief Minister Dr Pramod Sawant through Canacona MLA and Speaker Ramesh Tawadkar, two other Panchayat's of Canacona constituency Loliem-Polem and Gaondongrim along with Ex-Dy Speaker and Ex-Canacona MLA Isidore Fernandes called on the CM to show solidarity with the BJP government in the State. Almost all elected representatives of Khola panchayat were paraded to the Chief Minister Dr Pramod Sawant by Ex-Dy CM and BJP Vice-president Chandrakant (Babu) Kavlekar.
This has left only a handful of panch-elects with the congress or Goa Forward Party who otherwise claimed to field and getting elected some their candidates fielded jointly by all opposition in all the 7 Panchayats of Canacona taluka.
In some of the panchayats, a few of the newly elects stayed away from groups meeting.

Importantly, even the few newly elects who stayed away from meeting Speaker Ramesh Tawadkar or Isidore Fernandes while the majority of their colleagues met them, later succumbing to the calls received from them, Informed sources.
At Khola, amongst three other claimants, 3-time Panch and ex-Sarpanch Ajay Pagui, who created a record of sorts by defeating Ex-sarpanch Shrinivas Nayak, is tipped to lead the Panchayat for the first two years. Incidentally, ex-ZP(Khola) Krishna Velip, Panch Krupesh Velip and Priyanka, wife of Ex-Panch Pavitra Velip and outgoing Dy sarpanch Pandhari Prabhudessai also had claims for the post of Sarpanch.
According to sources, while three of the newly elected panchas are known to have a closer rapport with Quepem MLA Altone D'Costa, Sarpanch is likely to be finalized only a day prior to 22nd August, at a meeting called at the residence of Ex-Dy CM Chandrakant (Babu) Kavlekar.
Ajay Pagui, however, exhorts confidence in getting the first 2 years in the 9-members Khola panchayat.
At Agonda, Fatima Rodrigues, who destroyed the applecart of outgoing Sarpanch Badal Naikgaunkar, is all set to occupy the post of number one citizen of the village. Incidentally, after initial hiccups, all 7 elected Panch's of Agonda met Speaker Ramesh Tawadkar and alleged allegiance to the BJP government, after calculated moves were set in motion to pre-empt the influence and any moves by Naikgaunkar to once again take control of the Panchayat through proxy.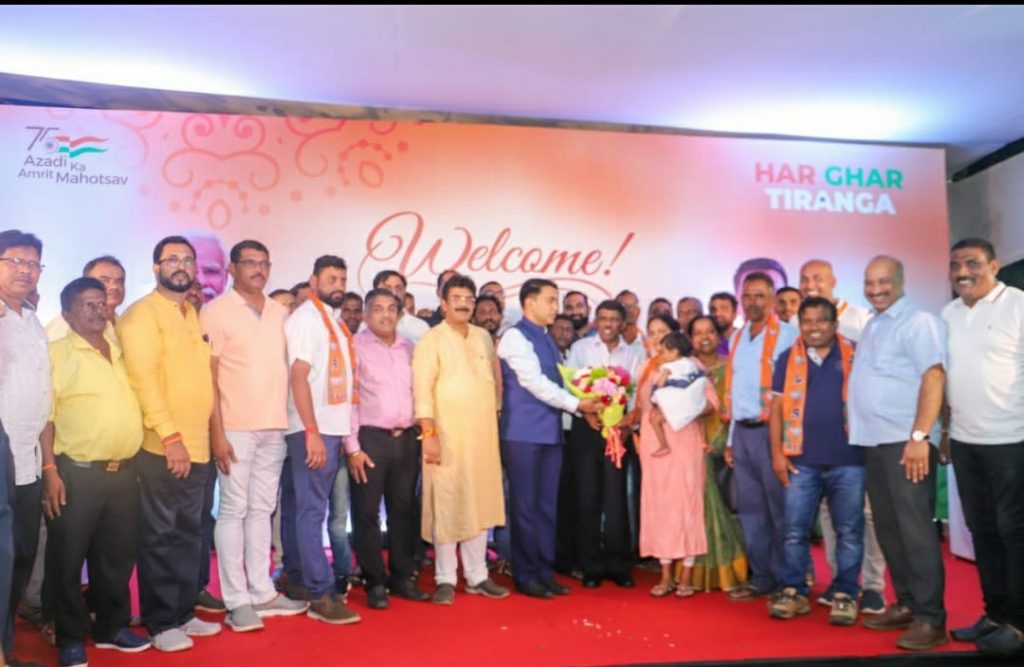 Though as many as 5 Panch's affiliated to Fernandes won, Ex-Dy Speaker had alleged initially two from his panel switched sides at the first opportunity leaving just 3. Later, all the remaining three also got in touch with the Tawadkar camp to show their solidarity with the government.
Incidentally, both Agonda and Khola Dy Sarpanch posts are reserved for women.
For first-time elevated 9 members (from early 7) Shrishthal Panchayat(Sarpanch post reserved for women), Livia Naik is most likely to be elected as the Sarpanch, while Sejal Gaonkar.
At Gaondongrim, former Sarpanch and elected Unopposed Yeshwant (Dhillon) Desai, in all probability, will return as Sarpanch. However, though through Ex-Dy Speaker Isidore Fernandes, the Panchayat has also vowed its allegiance to the BJP government, local BJP leadership have reportedly activated its machinery to instead install its own panch (from Tawadkar camp) as the new Sarpanch at least for an initial period.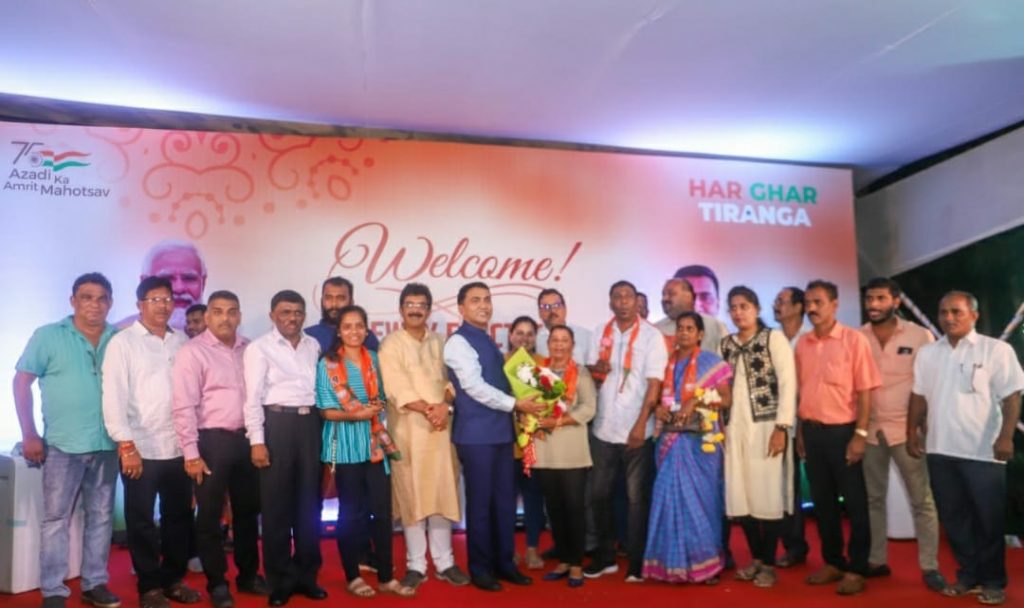 Prabhakar Gaonkar and former Sarpanch Ashok B Velip (who won with one vote) are believed to be strong contenders as efforts are mounted on to break the alliance five Panch with Dessai in the 9 members VP.
After the unceremonious defeats of two favourites and former Sarpanch of Khotigao Umesh (Daya) Gaonkar and Rajesh Gaonkar, Anandu Desai of Tawadkars panel is tipped to lead the 7-, members Khotigao panchayat. Sharmila Gaunkar, Jayesh Gaonkar (who defeated outgoing Sarpanch Daya Gaonkar), Krishna Gaonkar (who defeated Ex-sarpanch Rajesh Gaonkar), and Vrunda Velip are reportedly also in the race for the Sarpanch post.
While BJP controls 5 of the 9 members, the name of Speaker's wife Savita Tawadkar is a forgone conclusion for the post of Sarpanch of VP Poinguinim, it is learnt the united opposition still having 4 Panch's on their side are engaged in a stiff battle with BJP's panel to install any other panch other than Tawadkars wife for the post of Sarpanch, reserved for Woman.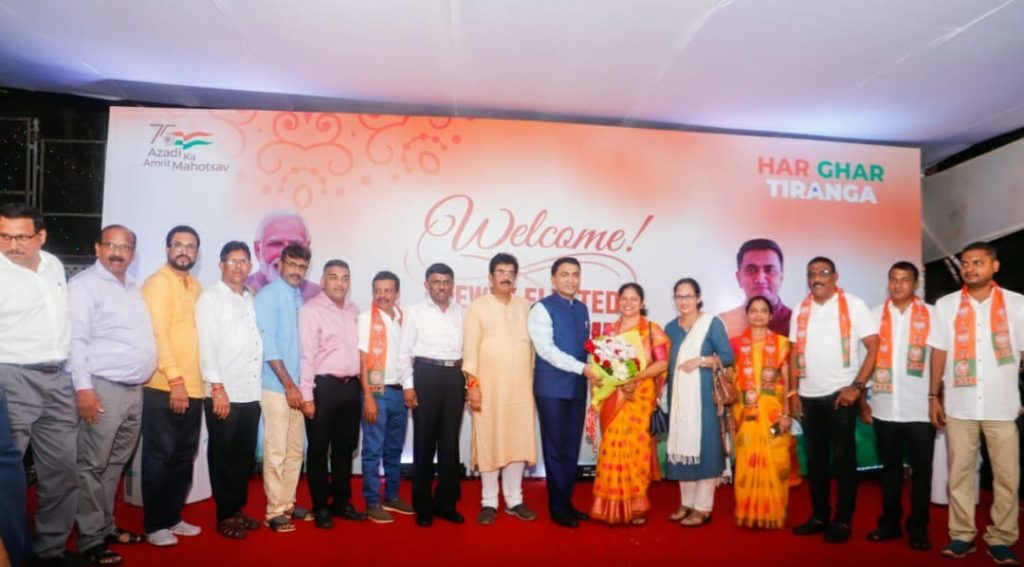 Name of Shilpa, wife of ex Dy Sarpanch Vipin Prabhugaongkar (who incidentally is from a 5-members BJP group), besides Asmita Joshi, also from the BJP group, is doing the rounds in political gossip.
Loliem-Polem, the last bastion under BJP control but through Ex-Dy Speaker Fernandes, also has a task at hand to choose the candidate for the Woman reserved Sarpanch. While Pratiza Bandekar is tipped to be elected for the post of Sarpanch, Ratna Prabhudessai, who has got closer to the Tawadkar camp, is reportedly making all-out efforts to win the confidence in the 9- members (out of which 7 care affiliated to Fernandes panel after the last-minute switching of sides by Ratna) Loliem-Polem panchayat.
Comment