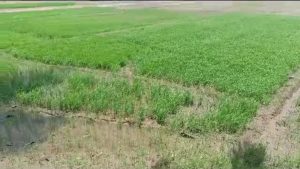 Goemkarponn desk
VASCO: As in other parts of the State, Velsao Farmers have been affected by delays of rains with a fear of getting all the baby seedlings spoilt due to lack of water in the farmlands
Speaking to the media, Pale Tolem Xetkaranche Association (PTXA) president Roquezinho said that the farmers can only hope for rains but can't do anything about the delay of rains because rainfall is a natural phenomenon.
"We are worried about the fate of farmers affected by the delay in Rains. The farmers have planted baby seedlings that seem to grow but can get spoilt if no rain occurs. The seedlings will be spoilt without water, and the farmers will have to discard all the seedlings they planned to plant in their farms. We can only pray to God to give us rains to help the farmers because rains are a natural phenomenon, and we can do nothing about the delay. The farmers have already cleaned the farmlands and are getting ready to grow their plants," said D'Souza.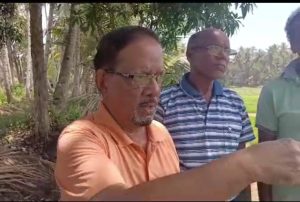 PTXA General Secretary Joaquim D'Souza said that rains were supposed to start on the 8th of June but have been delayed.
"When the rains are delayed, we cannot do much, and while we had planned to start our activity on the 10th, we still wait for rains. The baby seedlings can be spoilt totally without rain, or else we would have begun and finished cultivating these seedlings by now. We have to remove these seedlings within 22 days, and rain is not here as yet. All our efforts will go in vain if the seedlings don't get good rains in another 7 days, and we will not be able to cultivate these seeds on our farms. We pray that God blesses us with good rains to help us start our agricultural activity," said D'Souza.
Comment