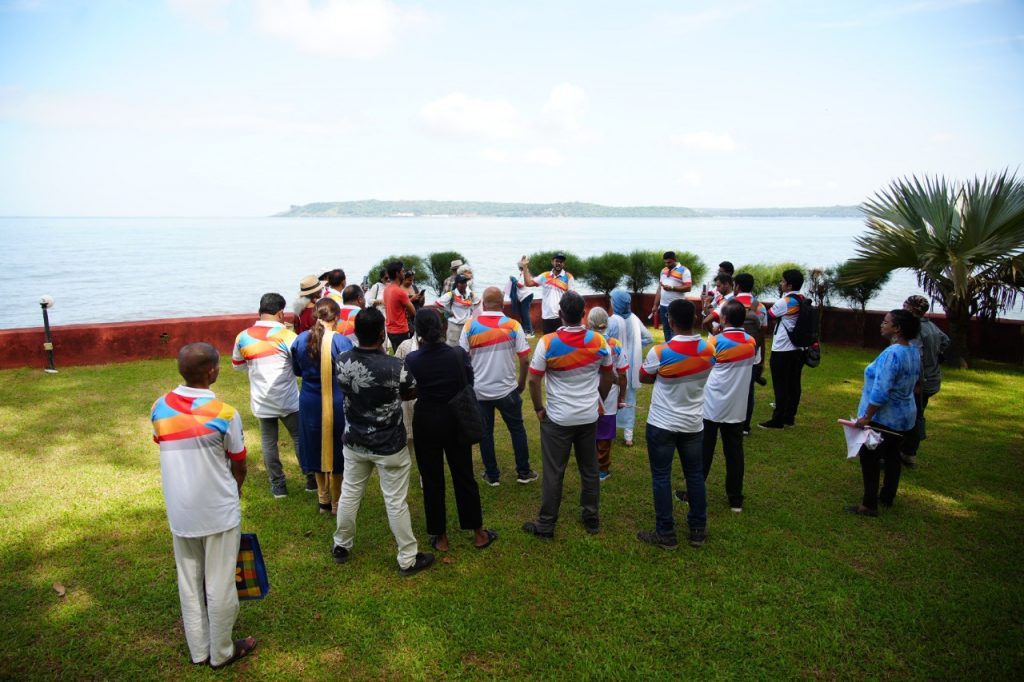 Goemkarponn desk
PANAJI: The Travel and Tourism Association of Goa (TTAG), SKAL Goa, and Goa Tourism celebrated the 42nd edition of World Tourism Day with a series of events to underline the importance of adopting a sustainable approach, conserving heritage and rethinking tourism.
In attendance was Tourism Secretary Shri Ravi Dhavan and Dr Ganesh Gaonkar, Chairman, GTDC, in the presence of TTAG and SKAL officials, state tourism officials, and tourism stakeholders.
The Hon. Chief Minister Shri Pramod Sawant was unable to attend but shared a message. He said, "Tourism is the backbone of the Goan industry, and it's our commitment to make Goa the country's tourism capital. We are working on skilling our youth through short and long-term courses to create employment for the Goan population."
Addressing the audience, said Shri Ravi Dhavan, Tourism Secretary, Government of Goa, "Goa is a brand by itself. The state has bounced back well post the pandemic. The state is making strides significantly where tourism is concerned. It's a proud moment for Goa to have won four national awards. Mopa will be a game changer for tourism in Goa. The season ahead looks bright."
Said Dr Ganesh Gaonkar, Chairman of GTDC and MLA of Savordem, "Post the pandemic, it's time to rethink tourism as is the theme of World Tourism Day. Goa is more than its beaches. The beauty of Goa lies in its hinterlands. We are going to make extensive efforts to tap into and explore hinterland tourism."
Addressing the audience Nilesh Shah, President, TTAG, said, "The events planned for World Tourism Day speak loud on the focus that is Sustainable Tourism, Conservation, Rejuvenation, Heritage, History and Culture of the state. This event will help to magnify the relevance of the steps being taken by the tourism stakeholder community." Shah thanked the state government for the initiatives while also requesting the state to improve connectivity across the state, assist with keeping the state clean, and engage in a constant dialogue with tourism stakeholders.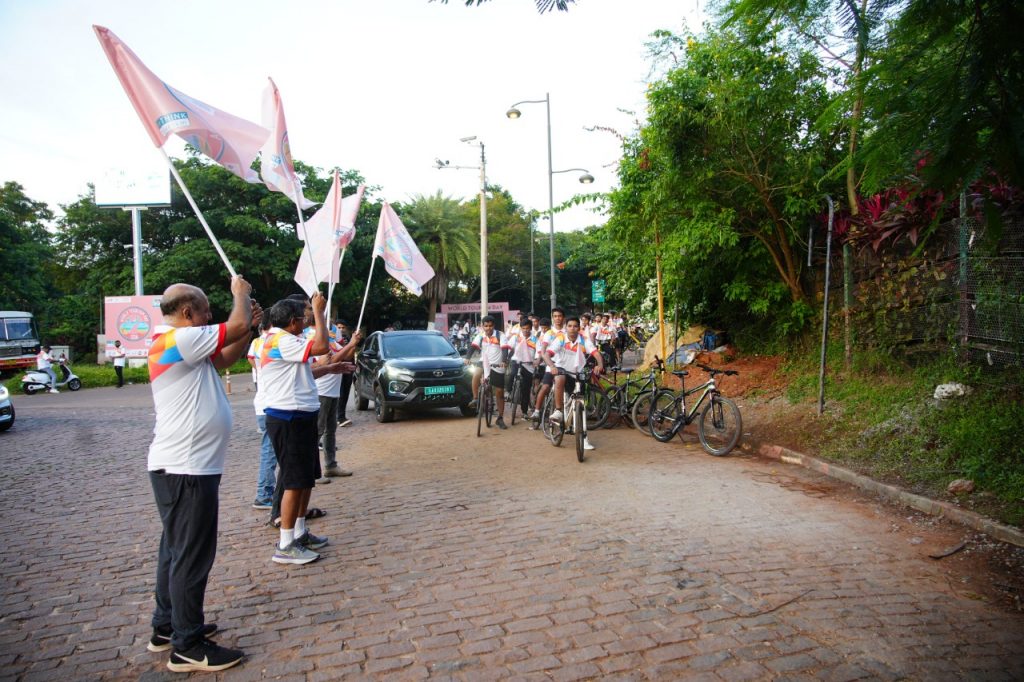 The day-long celebrations included a rally with the purpose of conveying the message of sustainable mobility conducted exclusively on non-fuel vehicles, a thrilling boat ride for the specially-abled children on the Mandovi river, a unique walking tour at the historically sensitive and expansive 88-acre Raj Bhavan estate and multiple other heritage walks in Panjim, Saligao, Margao and Old Goa along with a cooking contest for culinary students and home chefs (women) at Cidade De Goa in association with Institute of Hotel Management (IHM).
A celebratory event was organized with government representatives, bureaucrats, and other esteemed dignitaries at the Taj Resort and Convention Centre. The audience was regaled by a host of traditional dances specific to the region of Goa, such as goff, zagor, ghodemodni, madragoa and veer bhadrawill.
Carnival installations across Miramar, Calangute, and Colva were celebrated, with serenaders taking to the streets singing sweet melodies in the evening.
Shekhar Divadkar, President of SKAL Goa
"We are happy to be organizing this event in the state as it gives us a chance to cement our commitment towards the environment. The move towards a sustainable form of tourism is a slow and gradual process and there's more that needs to be done in this regard. This World Tourism Day we have a chance to spread more awareness on the Ills that are plaguing our state, and find a way to change the mindset of the people to be more environmentally conscious."
Jack Ajit Sukhija, Vice President of North Goa TTAG
"As World Tourism Day is celebrated across the globe, tourism in Goa is considered a pillar of Goa's economy and generates 40% to the economy. This World Tourism Day we thought of looking at sustainability. Despite the many positives like increase in employment opportunities and more income, it does have its negative aspects too in terms of over usage of resources that affects the environment. We wanted to focus on a change towards a more environmentally friendly form of tourism that gives back as much as it takes while creating jobs. The bike rally and the other events explores the theme of sustainability and gives us a launch pad for more opportunities"
Nilesh Shah, President of TTAG
"We are quite positive about the upcoming tourist season. We see a lot of hurdles for Indian tourists travelling overseas due to the hike in prices of tickets, e-visa bans, foreign tourists coming by charters and small hotels suffering because of such challenges. Hence, we are hoping this issue will be resolved once the charter season begins. We are confident that Goa will be the centre of attraction for the domestic tourist season."
Donna Dsouza, Principal of IHM
"We organized the culinary competition in collaboration with SKAL, TTAG, and Goa Tourism to showcase the varied talent available in Goa. We wanted to give not only our culinary students a chance to display their skills but also home cooks as well. The cuisine of Goa has deep roots in our culture; hence this platform helps us shed light on the traditional Goan cuisine while also welcoming a modern twist"
Lisa Norton, HOD at IHM Goa
"It is good to see the tourism department take the initiative to incorporate this competition into the day's events this World Tourism Day. The Goan cuisine is an important aspect of tourism in Goa, and more steps should be taken to promote traditional cooking methods, ingredients, and dishes. This culinary competition also allows us to focus on sustainability in the kitchens in terms of reducing food wastages and inordinate usage of water"
Comment