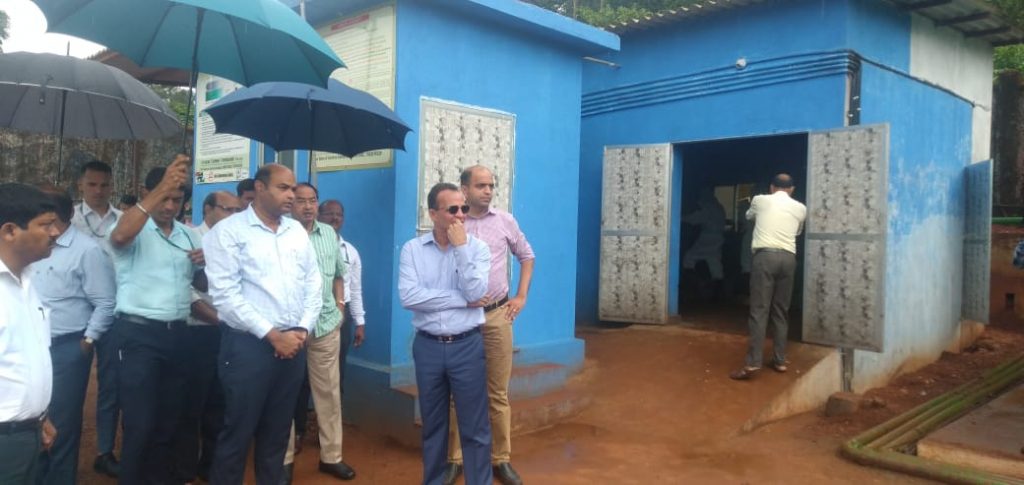 Goemkarponn desk
PONDA: Minister for Labour, Revenue and Waste Management today visited Ponda Ponda Municipal Council (PMC) waste disposal site at Kerya Ponda along with Local MLA and Agriculture Minister Ravi Naik, PMC Chairperson Ritesh Naik and officials of various departments.
After inspecting the PMC waste disposal site, he said that the present waste disposal plant can treat 1.5-tonne wet garbage while, on average, around 6.5-tonne wet garbage is generated daily, with around 5 tonnes sent to Saligao Treatment Plant.
He said the government will extend the PMC wet waste plant capacity from the existing 1.5 per tone day to 10 per tone day capacity, and also, in future, there is a plan to extend by 20 tonnes per day considering the requirement.
Presently PMC treats wet waste garbage of PMC as well as that of Curti Panchayat according to directions of HC.
Earlier, Monseratte visited the Ponda Deputy Collector and Mamlatdar office building at Tisk Ponda, having offices of various departments.
Monserrate, along with Minister Ravi Naik, speaking to the media, said soon the land will be identified government to set up Revenue Bhavan at Ponda Taluka as it is the need of the hour.
He also said that tenancy and mundkarial cases hearings will be expedited for disposal, and the vacant post of Mamlatdar will be filled according to rules.
He also promised to bring the Mamlatdar Office from the third floor to the first floor as the Mamlatdar office is most frequented by the Public.
He said he would see the lift function and that disabled people do not face any hardship.
Comment