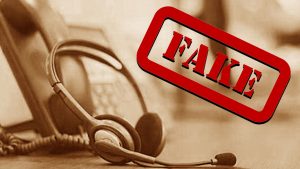 Goemkarponn Desk
PANAJI: In the recent past, many fake call centers busted by police are found to be operated by Gujarat masterminds. Goa police have raised concern in this regards with Gujarat police, informed Police.
Panaji Police have arrested 13 persons including one woman for running a fake call center from a building at St Inez. Laptop and other electronic items worth Rs 30 lakh have been seized in the raid on the 7th floor of the Sylvia Heights building at St Inez.
13 people from different states including Gujarat, Nagaland, Maharashtra and Uttarakhand have been arrested. The mastermind as well as most persons from the team are from Ahmedabad –Gujarat.
Police suspect it to be an interstate gang of cybercriminals. They introduced malicious software on laptops, tabs and other devices of US citizens and claiming to be Microsoft Service Center, sought money to clear the device of the malicious softwares.
The arrested accused include masterminds Tapansha Gujarat and Jaimin Mistri , both from Gujarat, while the lady in the team was from Maharashtra.
The team used softwares like Xlight, Pingme, MicroSIP to connect with the gullible US citizens and used softwares like TeamViewer, UltraViewer to take control of the devices.
Comment